Super Cuba: Architectural Restoration and New Apartments in Wellington's Cuba Street
28/11/2018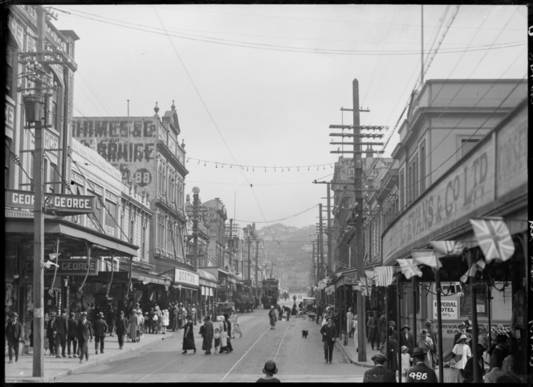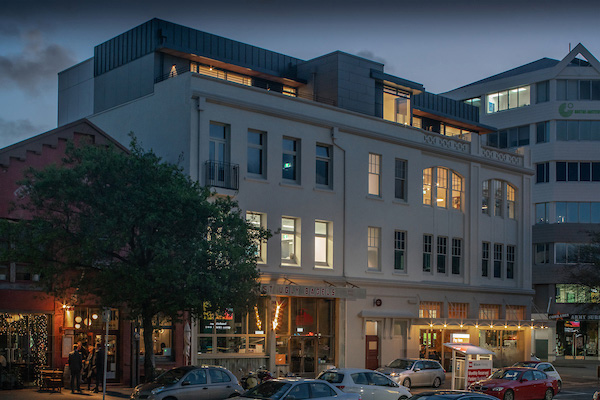 When Wellington builders the Trevor Brothers laid down their tools in 1912, they wouldn't have imagined that 106 years later 161 Cuba St would be a hive of inner-city living, working and dining.
For 50 years, 161 was the head store for drapery, George & George, which also had stores in Cuba Street, Newtown, Petone, and The Square in Palmerston North. The City Markets were set up in the 1960s followed by various small manufacturers until restaurant Floriditas took over the ground floor in 2002.
HMOA was approached by the building's new owner who needed expert help to restore and renovate this grade 2 heritage-listed building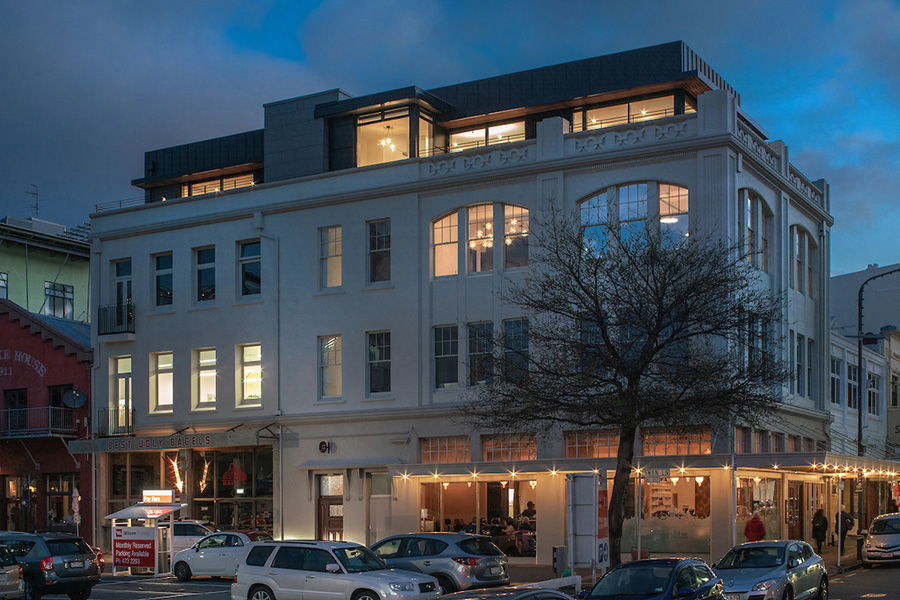 To meet heritage requirements, the façade to the north and west of the apartments were pulled back even further than originally designed. They're now well set back from the original heritage façade, complementing the simple minimal forms. The building had been left in a state of disrepair and the interior has been stripped back to base elements of concrete, high ceilings and timber heritage windows.
While appeasing heritage concerns, this also provides spacious outdoor living and privacy for each apartment. With no building to the north, there are excellent sunny views thanks to the neighbouring Swan Lane carpark, previous site of the Swan Hotel.
The material palate is also in keeping with the original building, a combination of Zinc-coated standing seam panels, coloured fibre cement sheet, and cedar timber panelling.
The parapets remain untouched and the addition respects the character of the building. The new work also avoids the loss of any historic fabric to the existing façade, a credit to the building owner who has invested considerable time and money in restoring this Edwardian landmark.
161 Cuba St is now fully occupied with a vibrant range of tenants including Best Ugly Bagels, Foriditas, Creature Design agency (HMOA did their award-winning fit-out), an interior design firm, a project managers' office and a tech start up.
The Trevs would be proud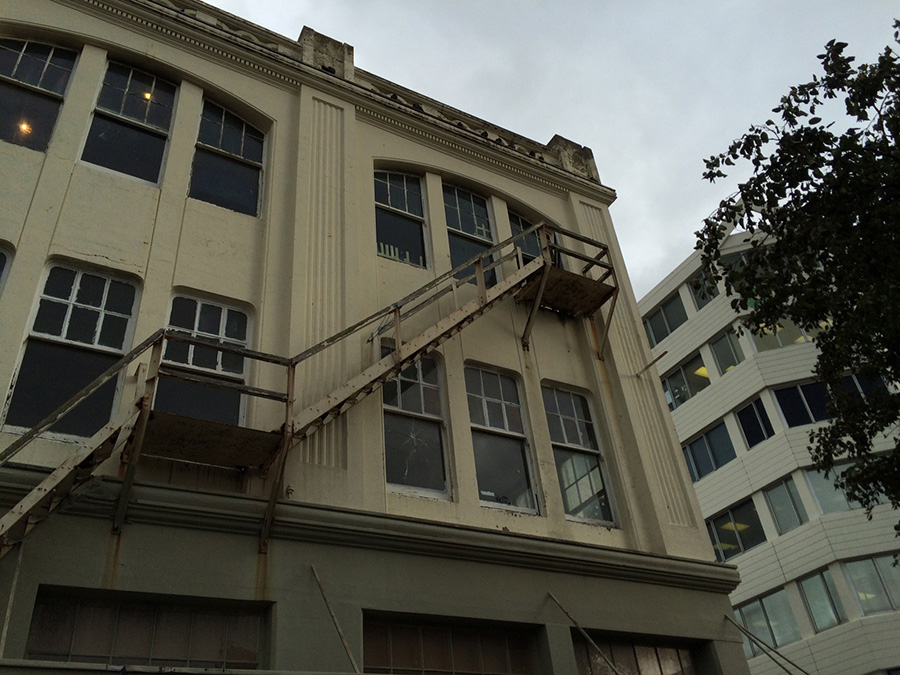 Project architect Corey McMeeking says that having already worked on several other heritage and seismic strengthening projects, HMOA had the experience to work through the complicated resource consent process with council planners and heritage consultants. Negotiations on the addition of a new floor and the design of two penthouse apartments were lengthy with careful consideration given to urban design principles. Wellington City Council had the foresight to recognise the value of high-quality, inner city living and also helped out with a grant towards seismic strengthening costs.
Shows the way forward for sensitive urban renewal," NZIA Jury, Wellington Awards 2019.