Architect's New Project: Karl Joins a.k.a architecture
24/6/2019
An integral part of the HMOA team for seventeen years, many as an Associate, Karl Wipatene is taking on an exciting new project and joining architect, and wife, Anne Kelly at a.k.a. architecture.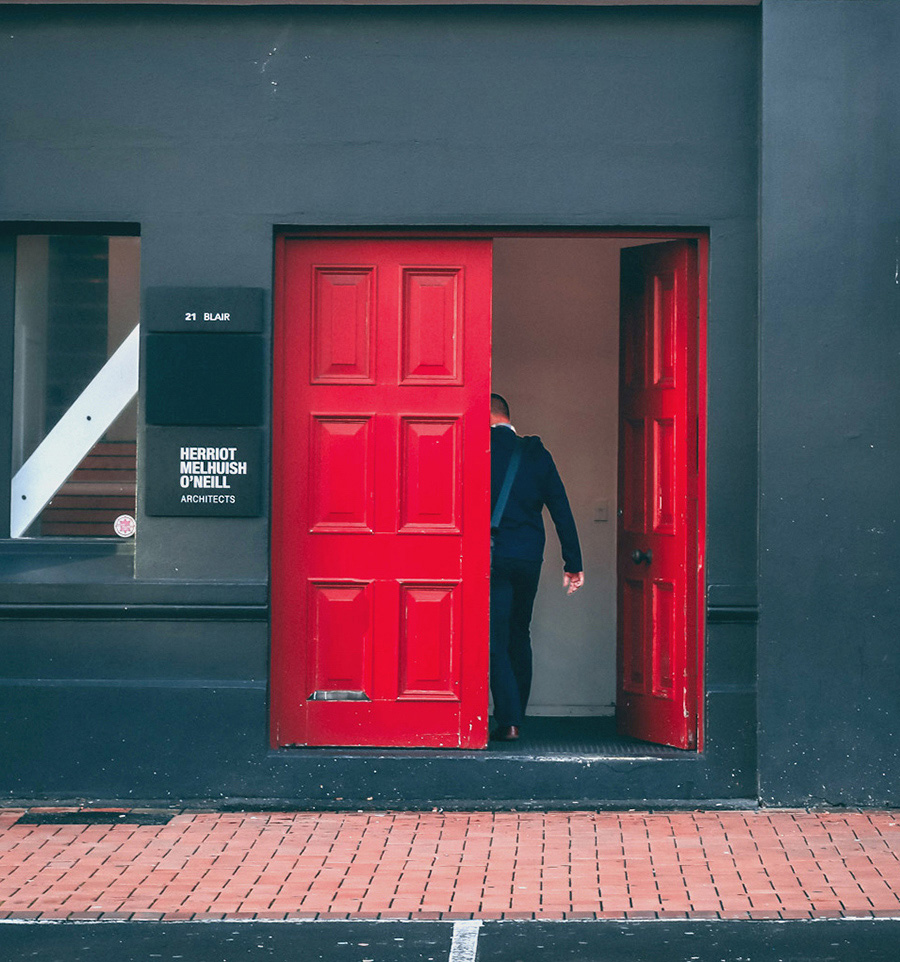 Karl joined Wellington directors John Melhuish and Max Herriot in 2002, when HMOA was still HMA. At that time, Karl already had nine years experience, six working in the UK.
Karl became an Associate in 2007 and has worked on many projects while at HMOA, including St Paul's Square Redevelopment, (2016–2017), NZX Office Fit-out (2015), Loyalty NZ Office fit-out (2014), Trade Me Office fit-out (2014), Soltius NZ Office fit-out, Wellington + Auckland (2011-2014), 3 Queens Wharf (2012), Westpac Regional Stadium Team Change Facilities (2012), Maori Women's Welfare League (2010), Les Mills Gym (2010), Bowen Integrated Campus (2007), VUW Recreation Centre refurbishment (2006) and Vogel Integrated Campus (2006).
This year he was project architect on Hanson St Apartments for Housing New Zealand.
It's hard to imagine the Wellington studio without Karl, and his belly-laugh, but he won't be far away.
Karl will be based just up the hill in Mt Victoria, we expect there may be some HMOA/a.k.a. collaborations in the future. Friday night drinks at least.
Go well Karl, we wish you every success and thank you for your hard work and dedication to HMOA over so many years.