Breaker Bay House on Fire: Rebuilding to Tim Nees' Design
13/5/2019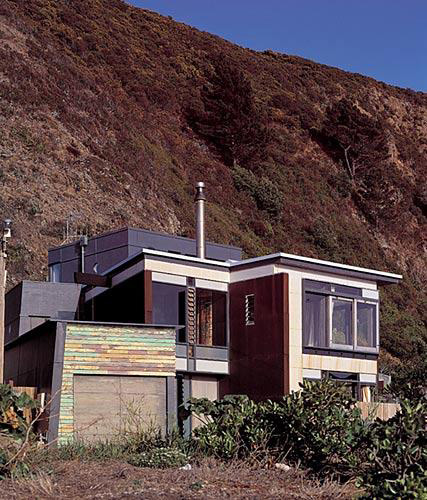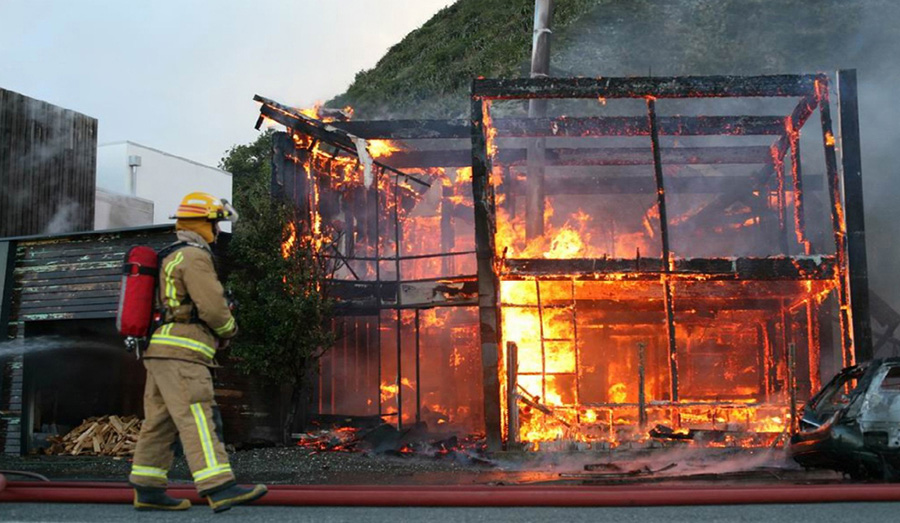 Flashback to June 2009, and a fire rips through the awarding-winning Breaker Bay house architect Tim Nees had designed for his family in 1995. Now home to Leah Lewis and her daughter, the house is completely destroyed.
Tim had designed Ranger Point House, as it was known, to fit in with and withstand Breaker Bay's harsh coastal environment.
Awarded an NZIA National Award for Architecture in 1999, the house was built of recycled boards from the derelict bungalow that had stood on the site before, the peeling paint and exposed rusty nails and beams added to the building's charm. In the harsh elements, the house was allowed to age over time.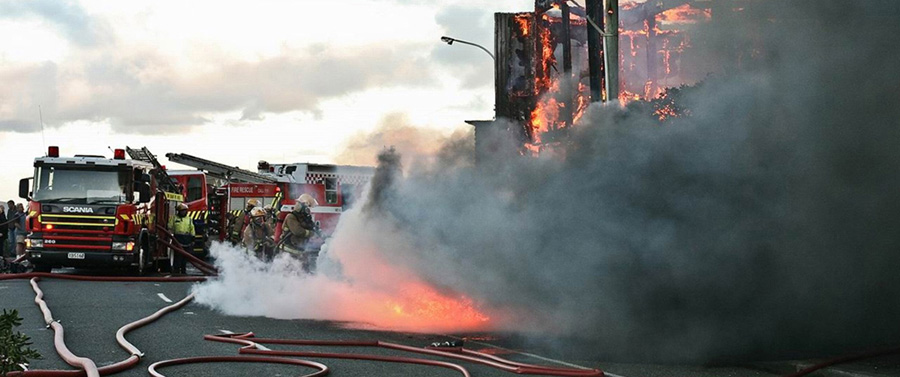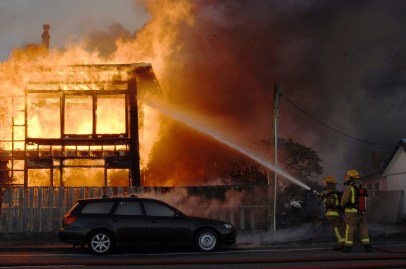 It was such a special house, an important house in the context of New Zealand architecture, so it was great to have the opportunity to rebuild it," John Melhuish.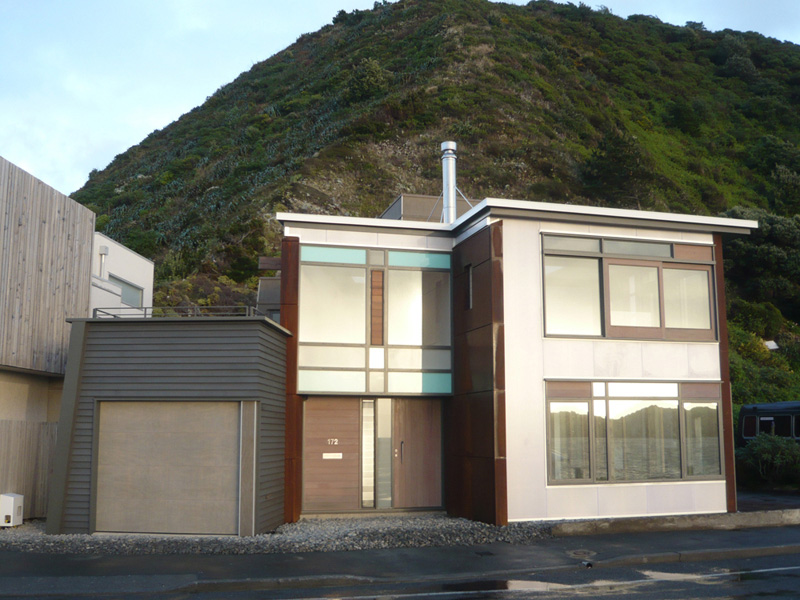 I thought it would be fun to build something new and different. Who wouldn't want that?
Facing an uphill battle with her insurance company, Leah got in touch with HMOA director Max Herriot for support. What followed was a fraught process; perhaps a taste of what was to come for many Christchurch families. Leah was offered a lump sum payment that would only cover the cost of building a much smaller home.
After about 10 months of going back and forth, I said, 'Let's build the house the way it was'. I knew the house so well after living here for two years. But it was two years before we started building," Leah told the Dominion Post in 2012.
Eventually it was agreed that the only way forward was to reinstate what was there. "That was the only way of getting the same size house," said Max.
HMOA was engaged to rebuild the house to Tim's original plan. The problem was that a full set of plans did not exist, either with Tim or Wellington City Council. Luckily Tim still had some rough hand drawings.
The biggest challenge for HMOA's design was to bring the house up to code, this was especially difficult as it had to be designed within the existing envelope. The Building Act standards had changed dramatically since Tim designed it.
While maintaining the essence of the original, it's a new and improved version," Max Herriot.
Both HMOA Wellington directors say they're proud of the end result.
Double-glazing and quality insulation are now essential, and Leah added her own touches to the new house, changing the upstairs layout slightly and adding another bathroom. But while there are plenty of improvements, particularly to do with warmth and shelter on such an exposed site, there are some things missing. Leah said she loved the peeling, ageing exterior of the original house, and the quirkiness.
I just love it here. After renting a small place while this one was being built, I just love the space and the views," Leah Lewis.
Unsurprisingly, Tim Nees told reporters he was devastated by the fire. Most likely, it was a peculiar and unsatisfactory experience for an architect to have their own house recreated by others, but Tim also seemed pleased with the rebuild.
I had some misgivings to begin with and I wasn't personally ready to be involved. Now that it's finished, I think Max and the builders have done a good job," Tim Nees.