herriot Dresses PM for Vogue
15/2/2018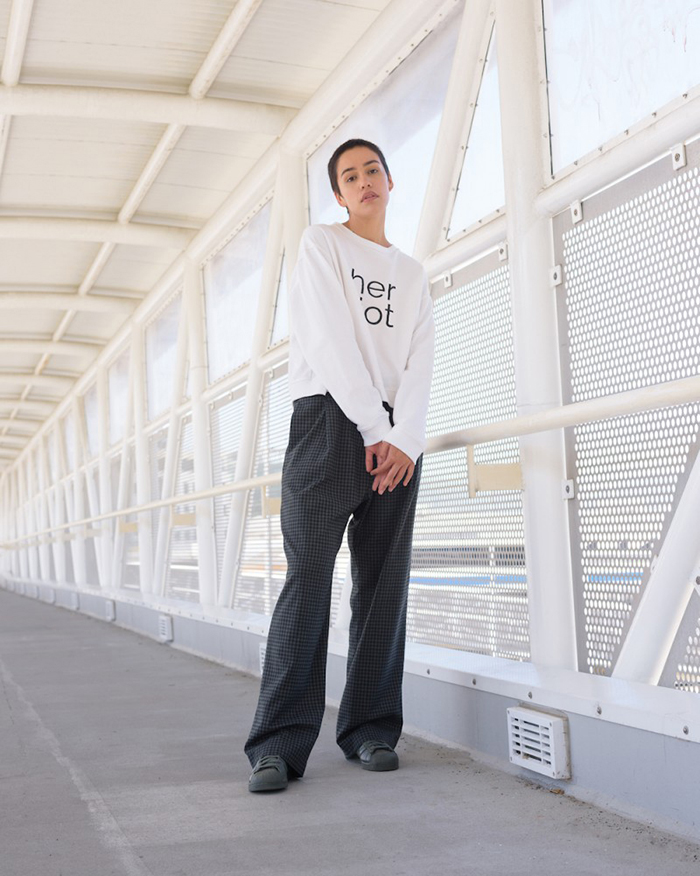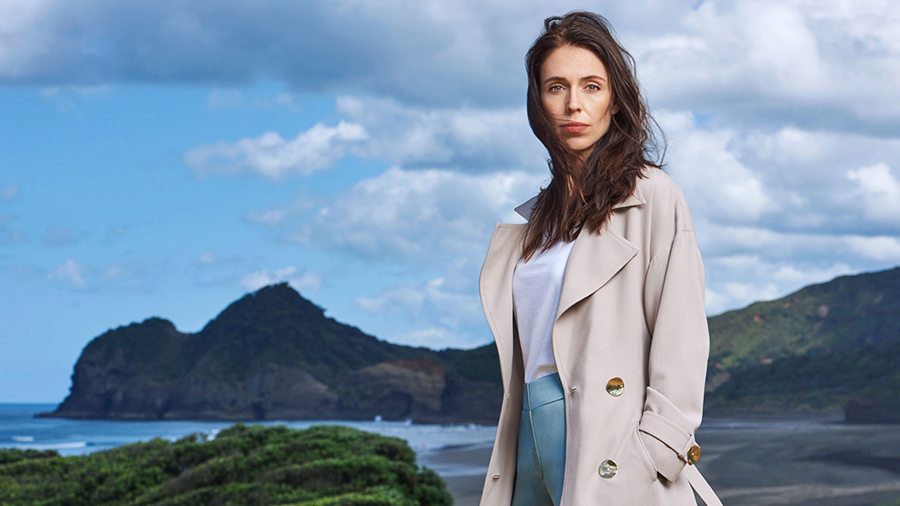 Bron Eichbaum, founder and designer of new fashion label herriot, and wife of HMOA director, Max Herriot, was 'over the moon' when she heard that Prime Minister Jacinda Adern would be wearing one of her designs in the March issue of American Vogue. Herriot trousers are pictured above, worn by the Prime Minister for the Vogue shoot on Bethells Beach, March 2018.
The label's name comes from Max, who Bron describes as her rock. But the HMOA connections don't end there. Others credited as key supporters include Abby van Schreven of Auckland label Maaike. Abby is the sister of Lani van Schreven, who works in our Christchurch studio. "It's rare in the fashion industry to find Abby's openness," Bron says.
Bron describes her clothes as 'comfort with an edge' and says the beautiful green satin pants the Prime Minister wore for the shoot are a very relaxed style. Like her personal look, herriot, which was launched last year, has an understated femininity; a playful androgyny.
It's all about small runs and sustainability, "herriot is the opposite of fast fashion. There are not thousands of each piece, or even hundreds. In fact, you won't find more than a dozen of each style". This doesn't mean Bron does not aspire for her label to be widely loved—and she wouldn't mind the PM continuing to wear it, and Lorde… and Tilda Swinton!
Already known in the industry for her roles in model management, retail and styling—and currently as designer for Silverdale Knitwear's NINETEEN//46—Bron says she has always dreamt of having her own label. 2017 was the year she finally made it happen, "I'd been collecting images and drawing for years. It really was a case of now or never".
herriot is made locally under the UMSIKO production scheme, a Wellington-based fashion house created by Iona Woolgrove. Bron says Iona has been a wealth of knowledge for her. "Having herriot made in New Zealand is paramount and even more fantastic is having local production (although I do get my T shirts made in Auckland)," she says, "It's great to have the industry skills right here in Wellington, and to know that everyone is so well looked after. I feel like the Wellington fashion industry is really starting to fire up again."
herriot is available at The Service Depot (Wellington), The Collective (Christchurch), The Aviary (Gisborne) and Et Vous in New Plymouth.
www.instagram.com/herriot_clothing