Many Hats: Meet HMOA's Designer, Jacqui Colley
9/3/2020
Jacqui Colley balances her brand and design work for HMOA with an art practice that takes her around the globe.
Her artwork is currently on show at Pataka in Wellington. She's the queen of beautiful collaborations and last year worked with fashion label, Herriot, to develop a silk fabric design from one of her drawings. Jacqui has been working with HMOA since she and then business partner Bruce Foster sublet space in our Wellington studio for their design agency, and when HMA became HMOA, Jacqui led the rebrand.
Jacqui, what's it like working with other designers, in this case architects?
Working with HMOA is very much a collaboration—architects really are the uber-designers aren't they? It's definitely a team effort, whether it's branding, designing a new book about the practice's house projects (coming out very soon), sourcing art for the HMOA collection or designing a fun Christmas gift… like the hats we created with Hills Hats!
Sometimes your clients become friends, and their family become collaborators, and I love this, it's community. Late last year I collaborated with Herriot to develop a silk fabric design from one of my ink wash drawings. My fabrication experience made this very do-able, and we had a spectacular result. It took my drawings to a new level.
In 2018, you were the recipient of the Parkin Drawing Award, tell us about your art practice …
I consider myself an abstract expressionist. My practice is immersive; my paintings and drawings are compositions that evolve out of process, motivated by experiencing dynamics. Specifically, this means the intersection between the mechanised and the organic. Living in New Zealand we are closer to nature—small enough to see and feel changes more immediately. When I spend time in large cities I sense a detachment from nature and the relentless focus on consumerism.
Long Echo, winner of the Parkin Drawing Award, is shown below with other works currently on show at Pataka in Wellington as part of the exhibition, Wai–The Water Project.
Your design career and art practice work hand in hand but it's your art that's taking you around the world …
I've been fortunate to be able to straddle continents and take up new opportunities. Last year I was invited to a private residency in Southern Germany by a cultural foundation that hosts Experimentelle, a biennale taking place over four countries, with 70 invited artists. I produced paintings and large scale etched drawings on metal while on my stay there. I've been invited back this year to show and stay in Strasbourg, France, but obviously under the circumstances won't be attending. I was also planning for a residency in New Foundland, Canada.
I'm also designing a book for a French New Zealand artist Nadine Arrieta. It's a beautiful project spanning three books the first located in the harbour of Bayonne. I visited her there last year, to experience sites specific to her work.
In March 2021, I'm showing in New Zealand with a group of artists (Tracy Keith, Jenna Packer and Bruce Foster and myself) with an exhibition launching at Aratoi Museum.
You grew up and trained as a designer in South Africa …
Growing up in Cape Town was spectacular for me, we were free; bare foot, always swimming (often naked ) or up the mountains (with clothes on). It was only as an adult that I was affected by the socio-political situation there and made the bold move with my young family to New Zealand.
I completed a Diploma in Design and Communications at Cape Town University of Technology, called the Technikon back then. It was the best place to study graphic design, we did everything by hand. This really teaches you to visualise and focus your thinking around the materiality of the form, how it will produce on surfaces and how that enhances the message. We took time around the communication of an idea, it's a holistic approach I apply intuitively to all my work.
How does your home environment influence your creativity?
Living on the Wellington harbour is special to me. The constant change in the land and sea around me definitely influences my thinking.
When I am away, I long for my studio in Wellington where my actual mind resides—a certain kind of mindfulness and chaos is necessary for me to work. Travel and research can be chaotic, resettling can be torment. And then the translation of ideas begins to pour.
The moment I arrive back home, I need to work. There is no distinction between home and studio really, everything around me talks to me; my collection of things, my drawings, my books, the trees, the tanker refuelling at the jetty, the morepork, the stream in my garden, my pottery collection. The sea.
We've lived in the same house for over 20 years and watched the trees grow, and the view evolve through the branches. This is where my daughters have grown up and I know it has also impacted their creative thinking, love and loyalty for Wellington.
See more of Jacqui's work here.
Sometimes your clients become friends, and their family become collaborators, and I love this, it's community.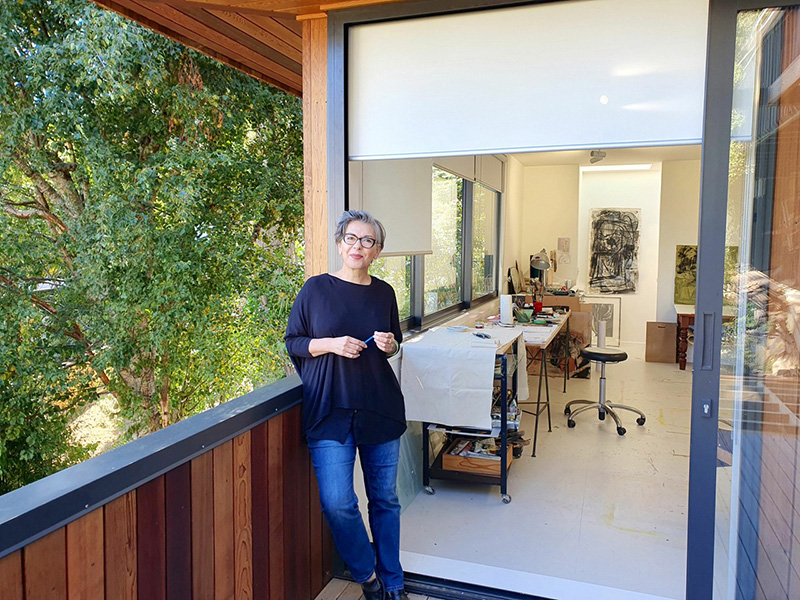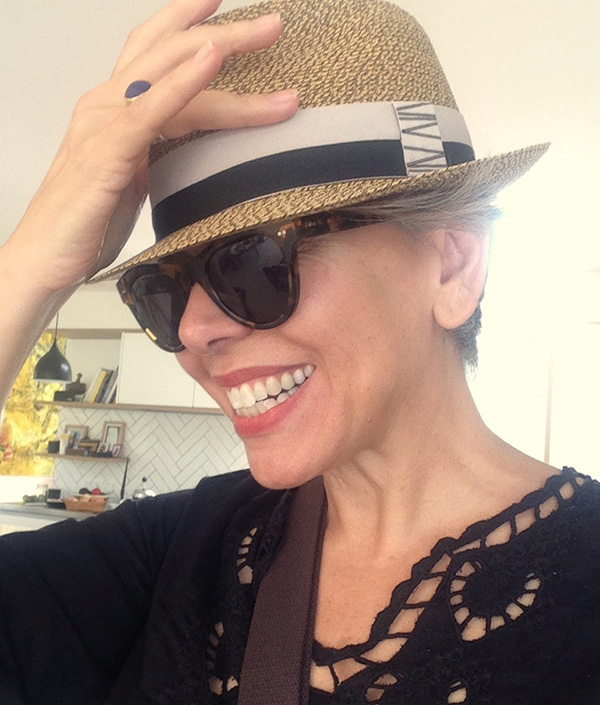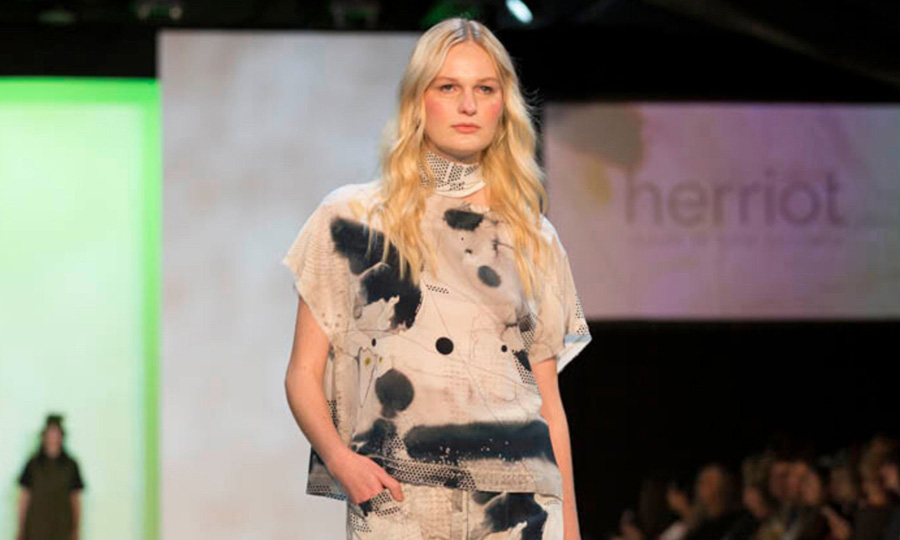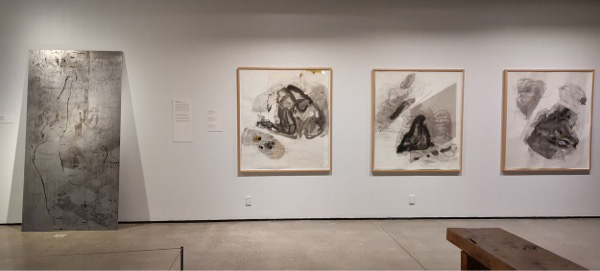 When I am away, I long for my studio in Wellington where my actual mind resides