Into the light: New studio for HMOA Auckland
1/6/2021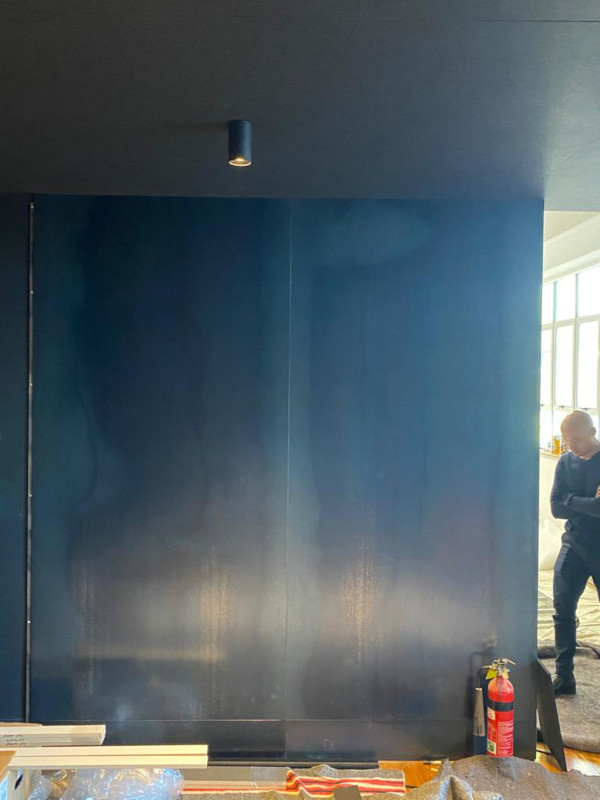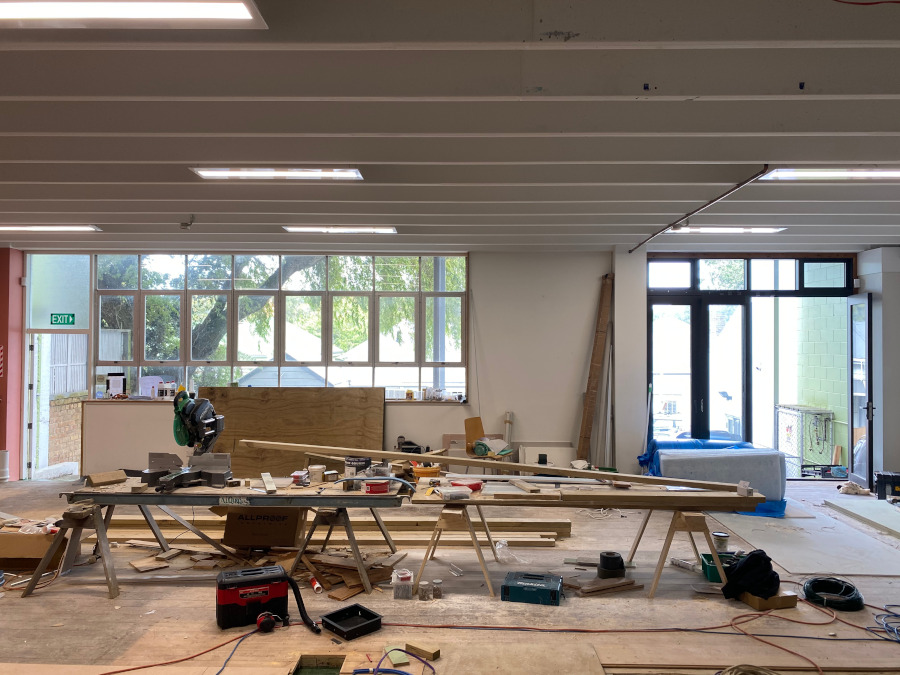 HMOA Auckland is about to move into a new studio, but they haven't got far to go. In fact the new space is right next door at 285 Parnell Road.
We're excited to move into a space that is so open and light compared to where we currently are next door.
It's also a lot quieter, there's no street noise, you can even hear the tui as you take in views of Auckland Museum," says HMOA Associate, Matt Robinson, who has been heavily involved with the design of the fit-out for the new space.
With plenty of new apartment projects on the books, and residential renovations in the mix, there's been an increasing need for more space to accommodate a growing Auckland team.
There's a spacious new multi-purpose meeting/communal workspace that opens up into the main meeting room with sliding steel-frame doors. The black meeting room walls are lined with the acoustic material, Autex Cube. There's even potential for outdoor parking right outside, a premium in Parnell.
The studio will be officially launched at an event when staff, colleagues and clients can toast the contrasting light and dark. Official pics coming soon.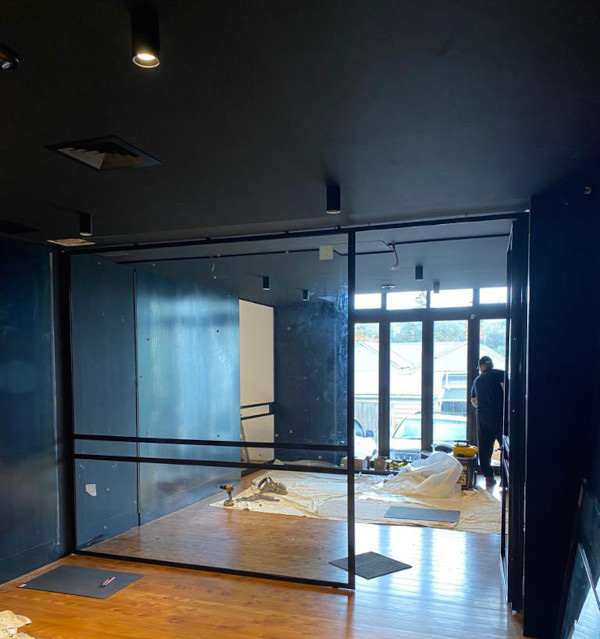 Opening up to the light is at the heart of the fit-out; light is drawn through from the back of the building with new glass and steel doors at the front.