New Houses in Christchurch: Architect's Concepts
15/11/2019
The Christchurch studio is working on two new houses, one in Mount Pleasant and the other nearby in Redcliffs. Both projects are set in dramatic landscapes, either on or above the coast.
Director Duval O'Neill shares a preview of his concepts and explains how the settings have influenced design decisions.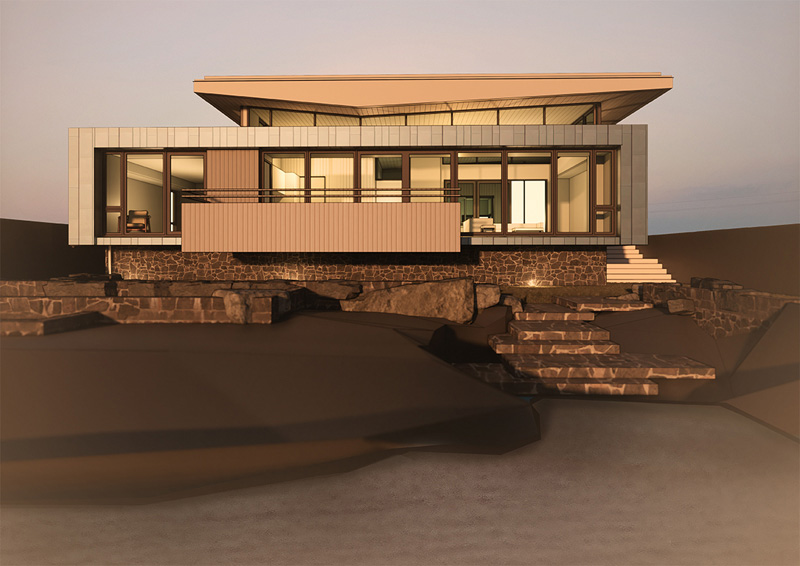 Sitting on the edge of Te Rae Kura (The Red Glowing Headland), our design for a new beach house in Redcliffs embrace the red volcanic rock of the area, from which the name is derived.
The floating, inverted roof provides texture and variation to the ceiling heights, while reflecting sunlight and reflections from the water into the interior spaces.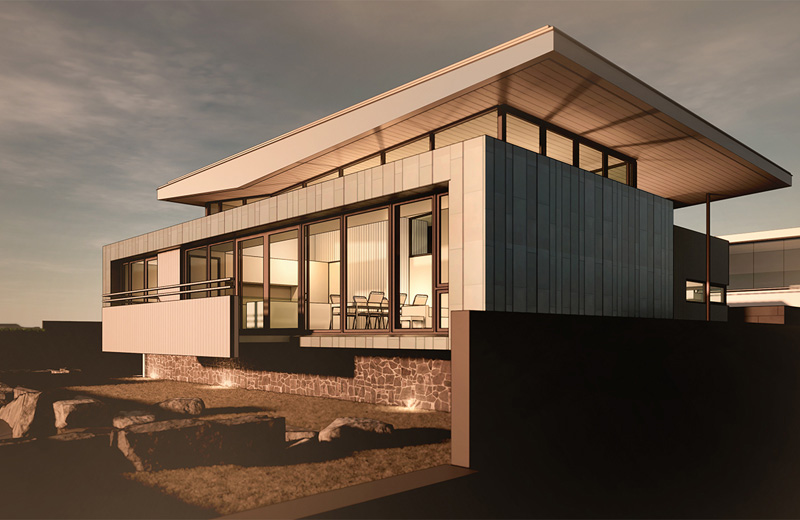 Natural materials have been selected to encourage a warm patina over time and to respect this unique setting.
A solid base provides elevation and protection from the estuary. A collection of cedar and zinc-clad pavilions wrapping around the perimeter provide shelter and privacy to an internal courtyard.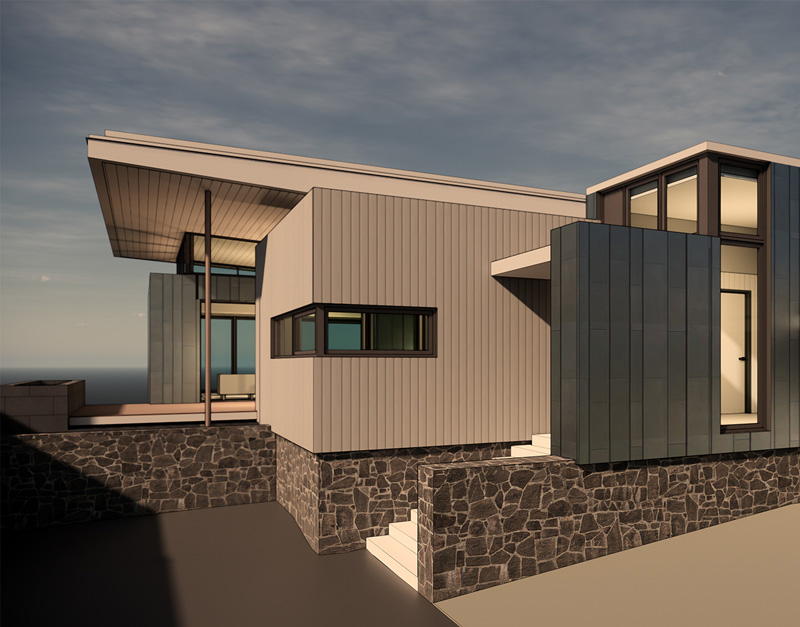 New house in the Hills of Mount Pleasant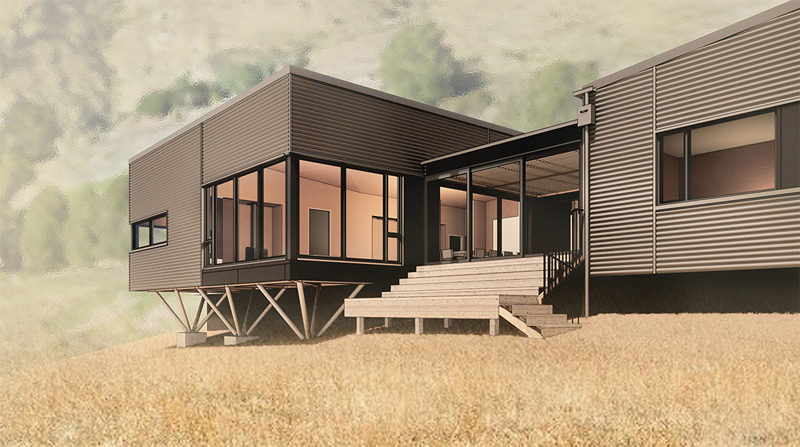 Situated in a rural setting on the hillside in the coastal suburb of Mount Pleasant, the site for this new home naturally faces due east. The vast landscape marked by the tones of sand and dry summer grass inform the material palette for our design.
The house was deliberately skewed to capture the view towards Moncks Bay and the ruins of the iconic Rapanui Rock (Shag Rock) in the background, while creating protected outdoor space.
Simple forms have been arranged to touch the ground lightly allowing the landscape to pass through and under. A rugged outer materiality of pale grey profiled steel and natural macrocarpa reinforces the reference to a rural vernacular.
To combat the coastal winds, the floor plan was split to provide some shelter to a central deck. Acting as both the arrival point to the house and an outdoor room, this space has an arrangement of screened sliding doors to allow maximum flexibility in this ever-changing coastal environment.