Media article: Westmere House in Here magazine
22/6/2023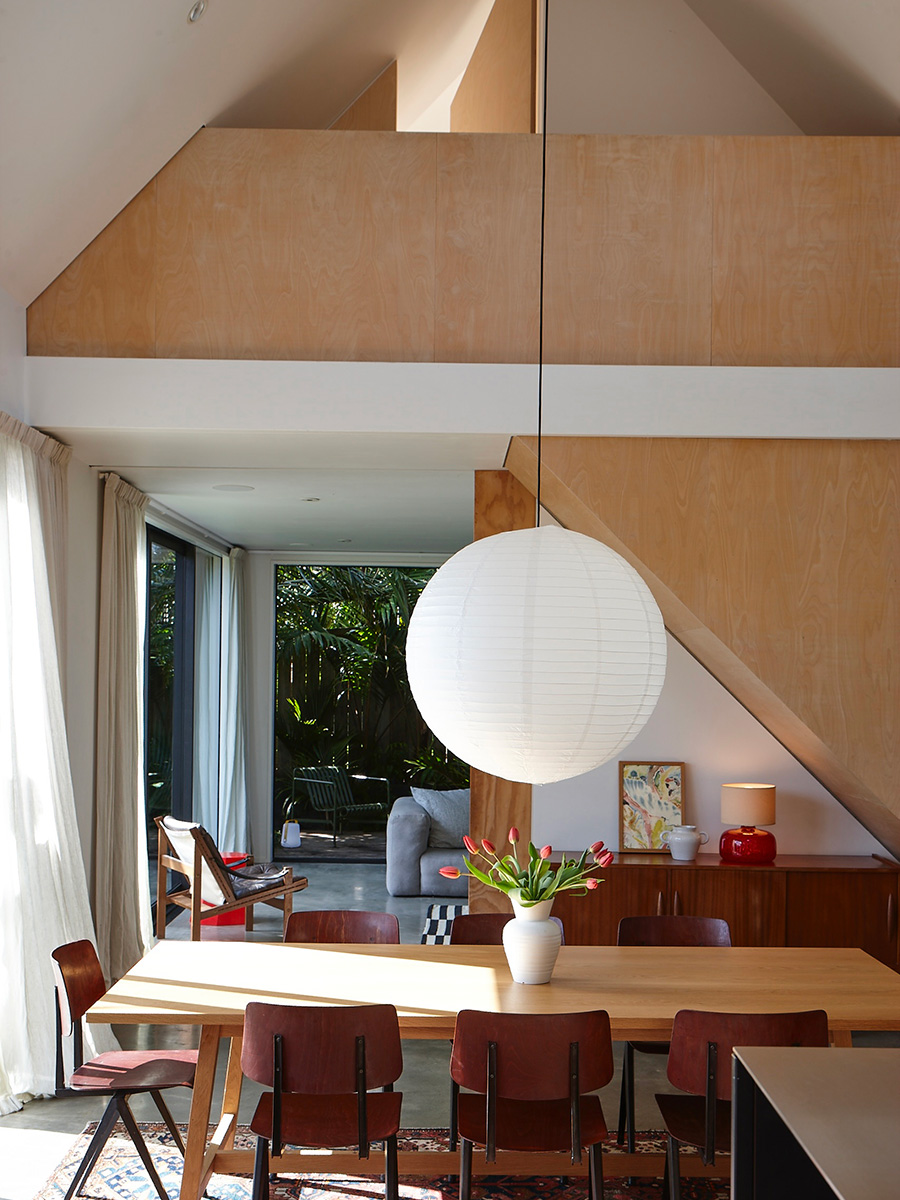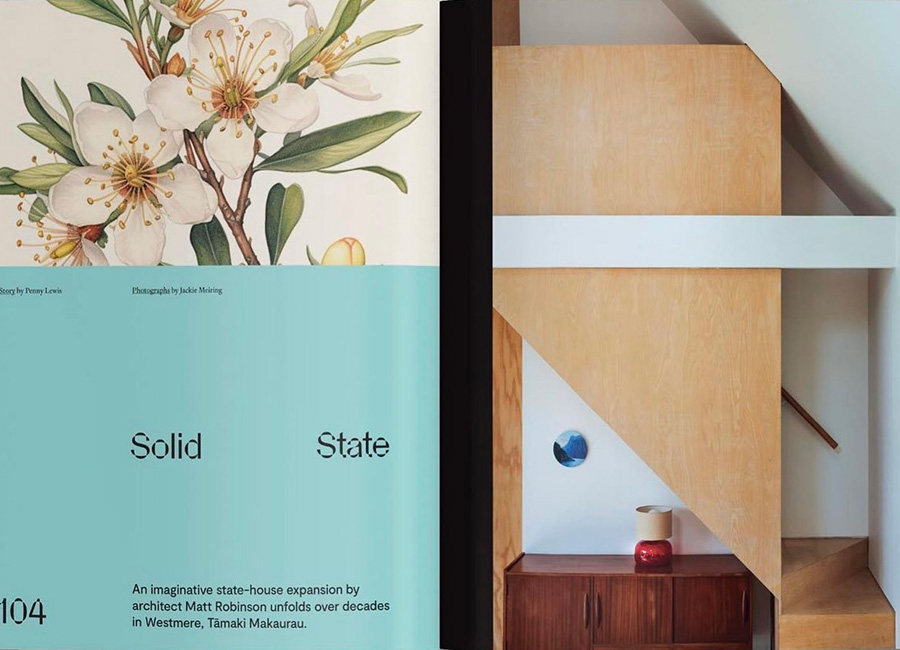 HMOA Auckland's Matt Robinson spoke to Here magazine about renovating his own home. Here's an extract from the article in the winter issue.
An imaginative state house expansion by architect Matt Robinson unfolds over decades in Westmere, Tāmaki Makaurau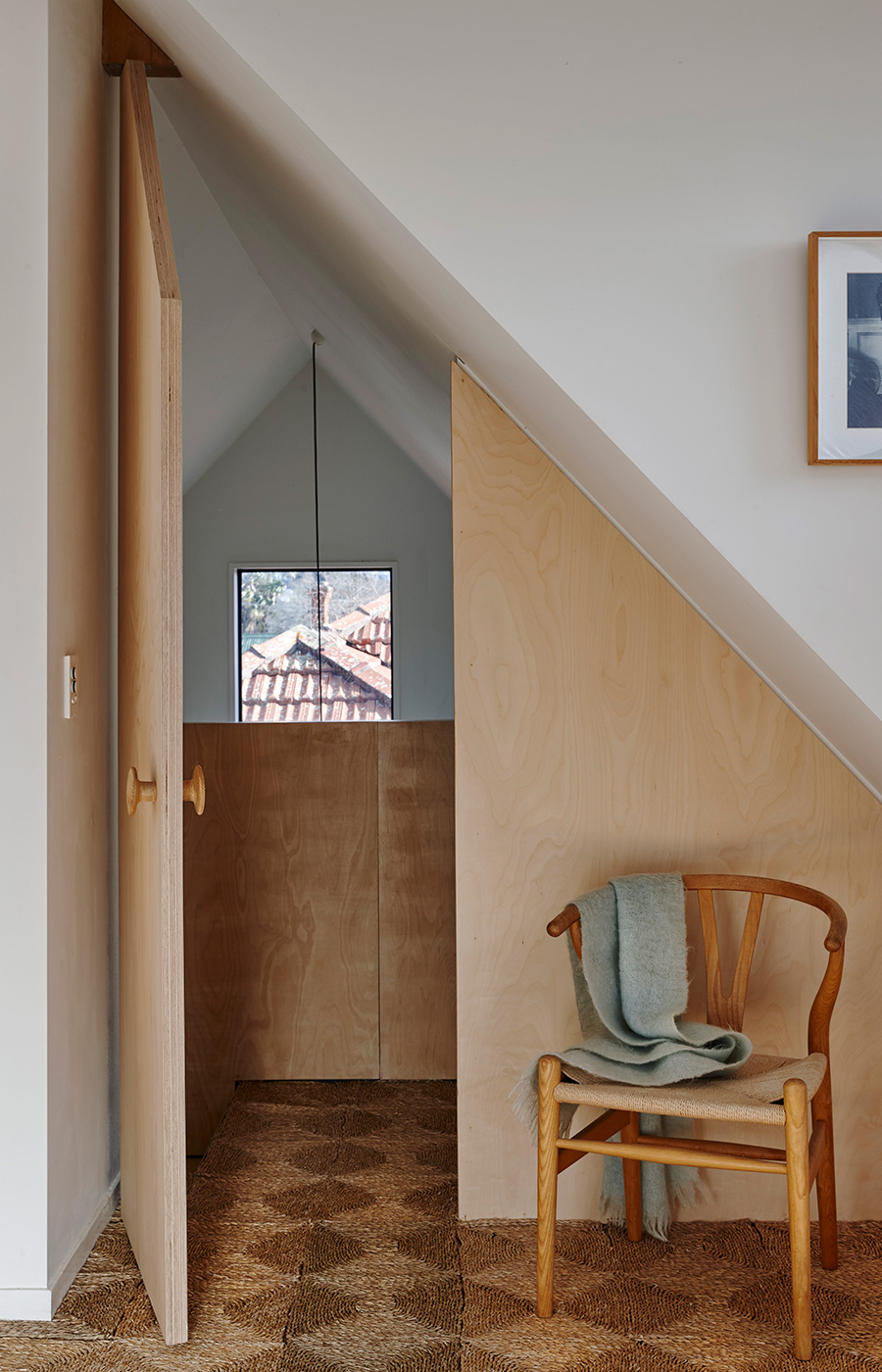 The architect says it was never the plan to disguise the original state house – they wanted to keep its historical integrity. "This was an entirely new addition that connected to the old house through a link to the original kitchen".

The addition allowed the couple to make big changes on a relatively low budget because it didn't include the kitchen or bathroom. Robinson's design doubled the size of the original footprint, adding a linked dining and living room with a mezzanine.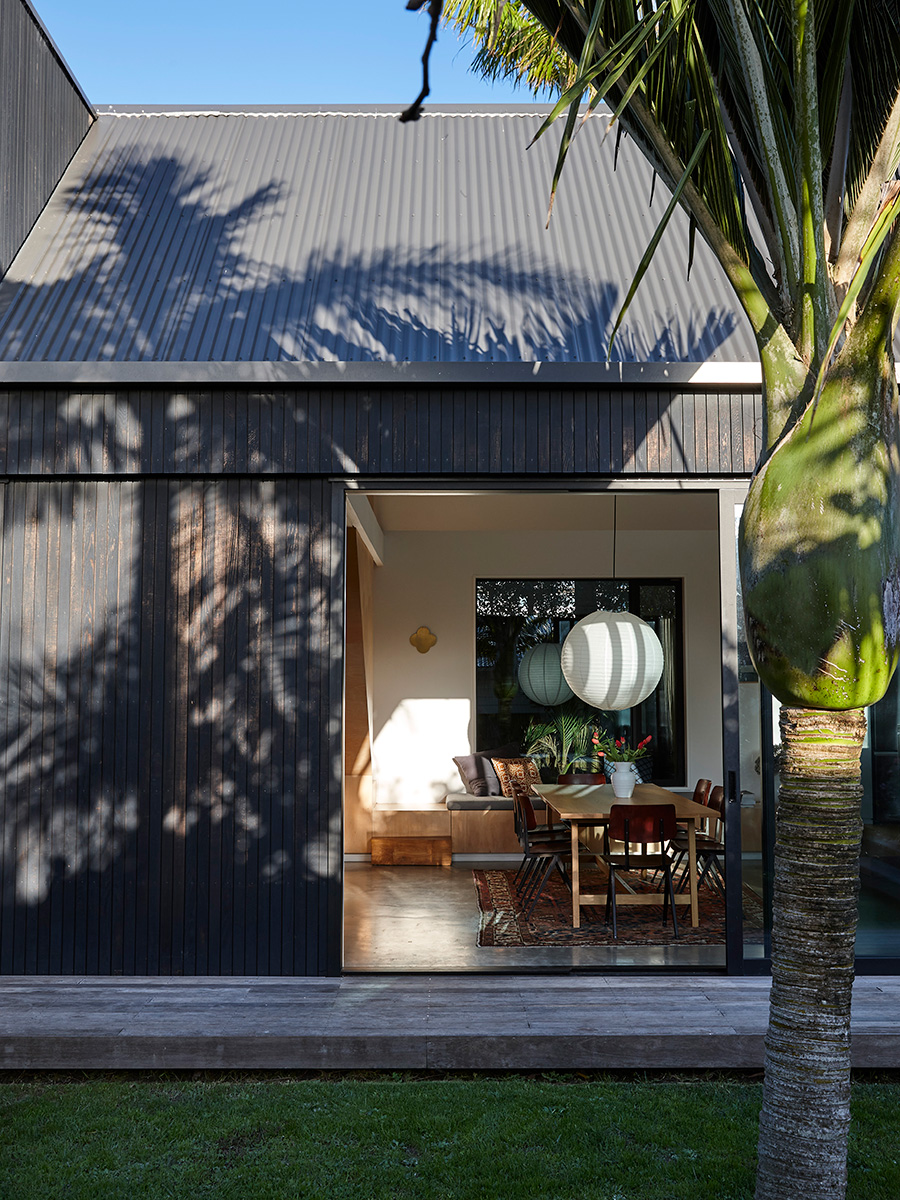 The dining table is at the heart of the cedar-clad, concrete-floored extension, with a soaring 6.5-metre stud height. "The dining room, and the importance of family dinners around the table, was central in my design. It's the centre point in the house for connecting with family and friends," Robinson says.
Extracted from Here Magazine, Issue 19, Winter 2023.
Photos: Jackie Meiring
Story: Penny Lewis
Architect Matt Robinson played the long game – two phases over 25 years – renovating the Tāmaki Makaurau home he shares with wife Penny Thomson and their three children.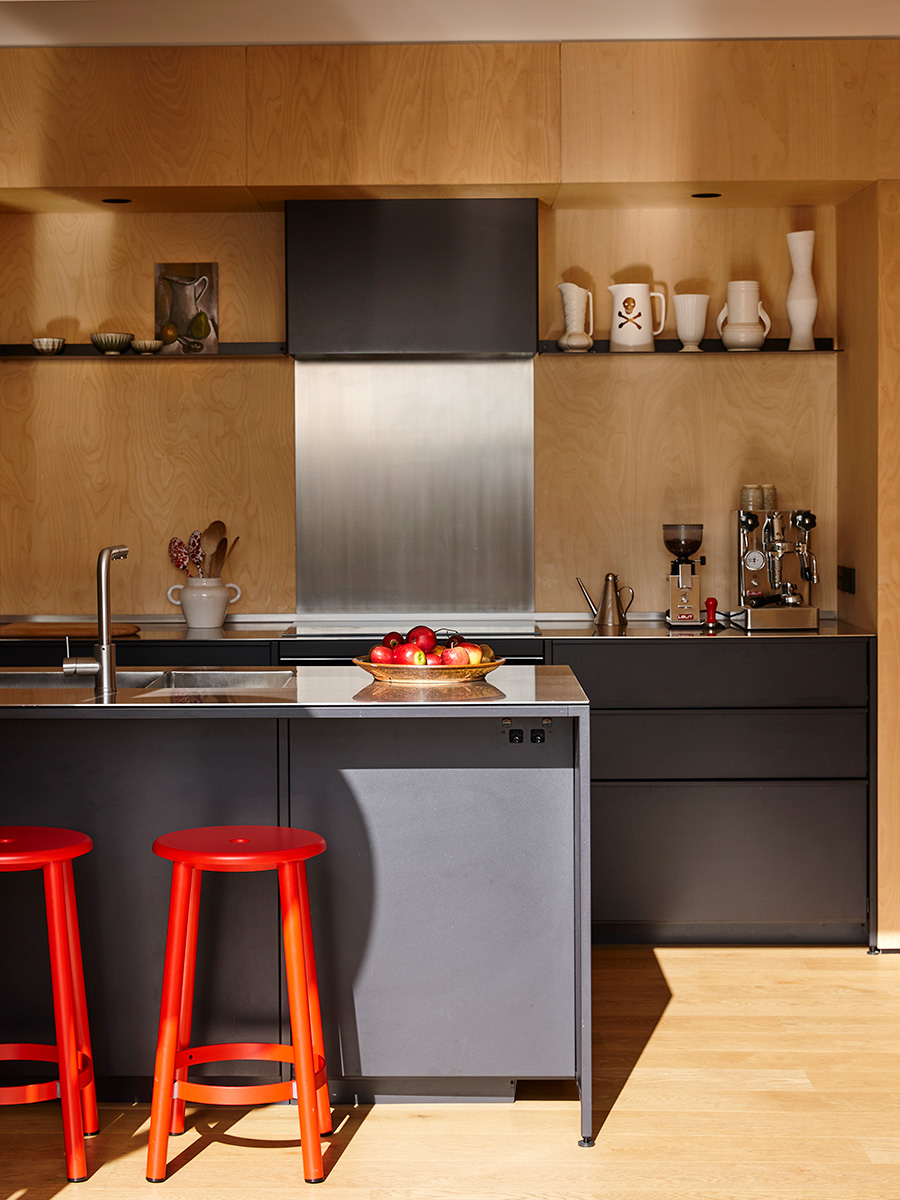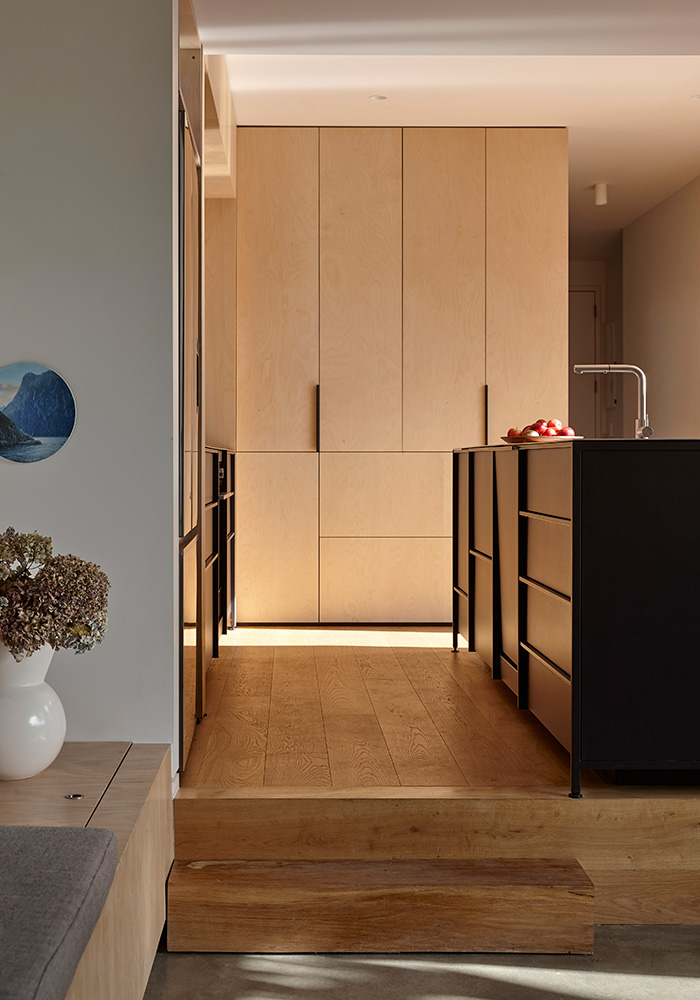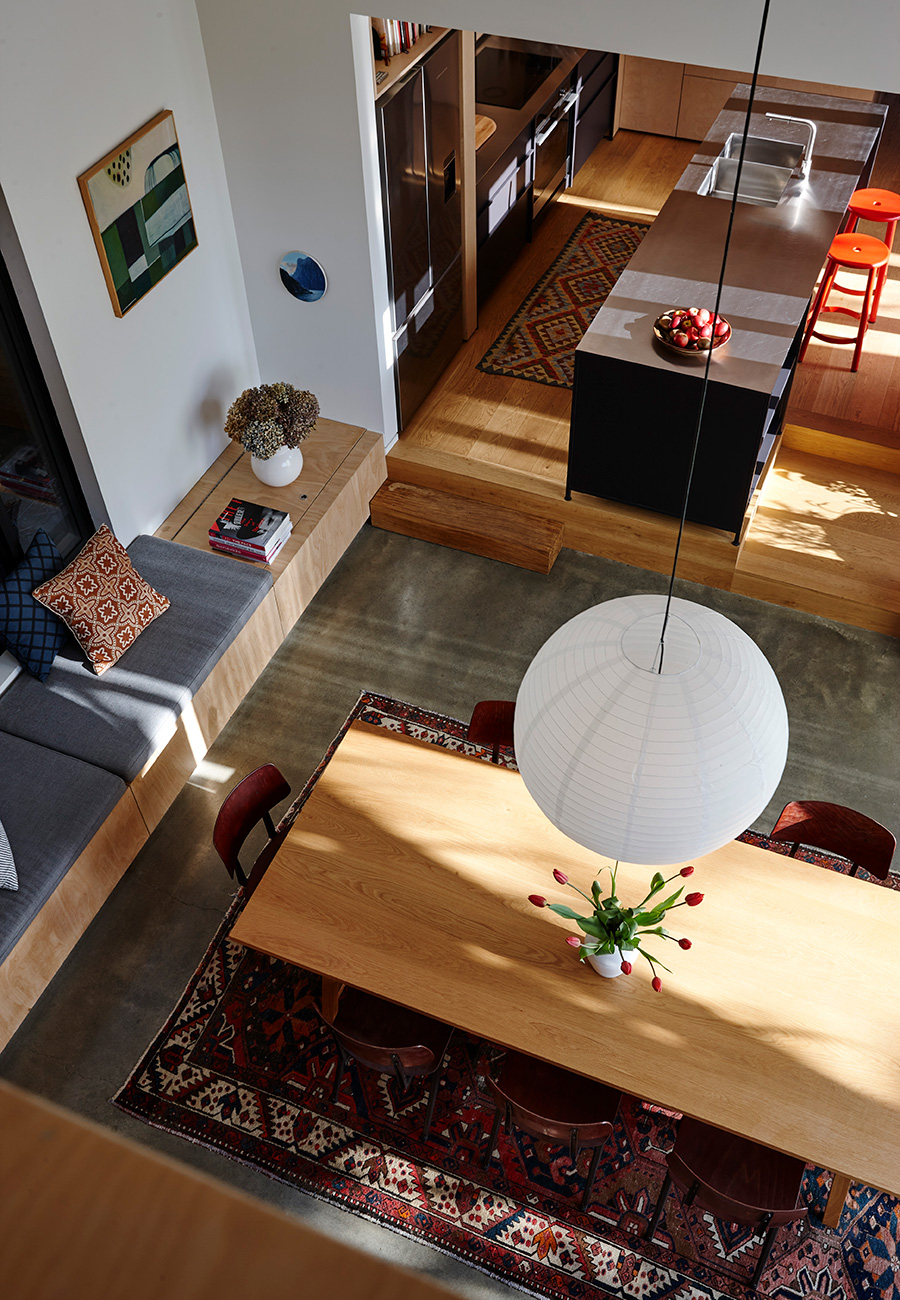 The new kitchen was the key element in knitting together old and new, linking the dining room from the 2016 addition to the original home.