Work in Progress: Interior Architecture for Trade Me Wellington and Christchurch
29/6/2018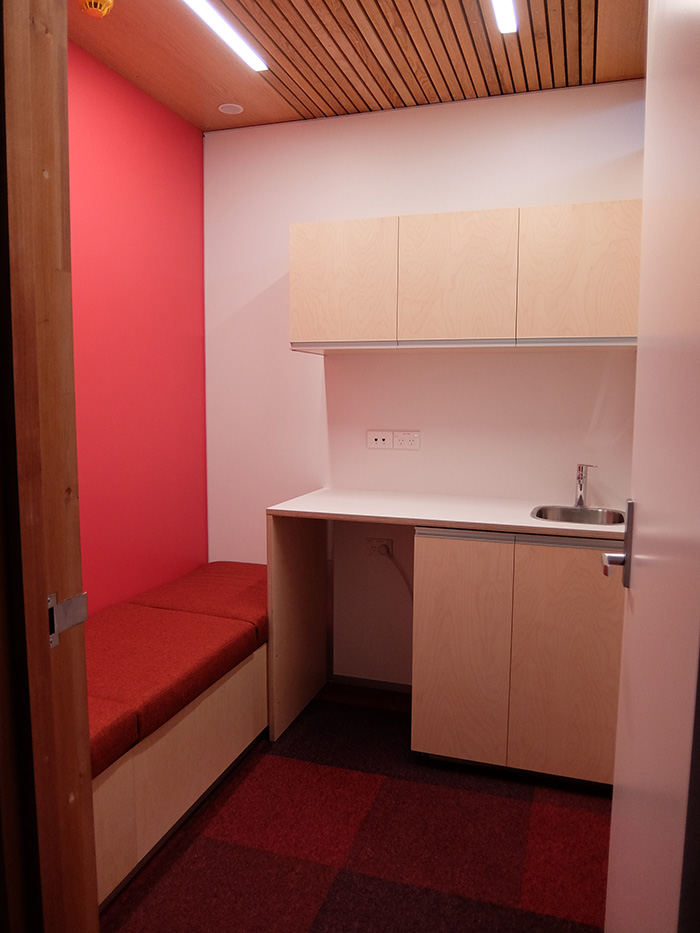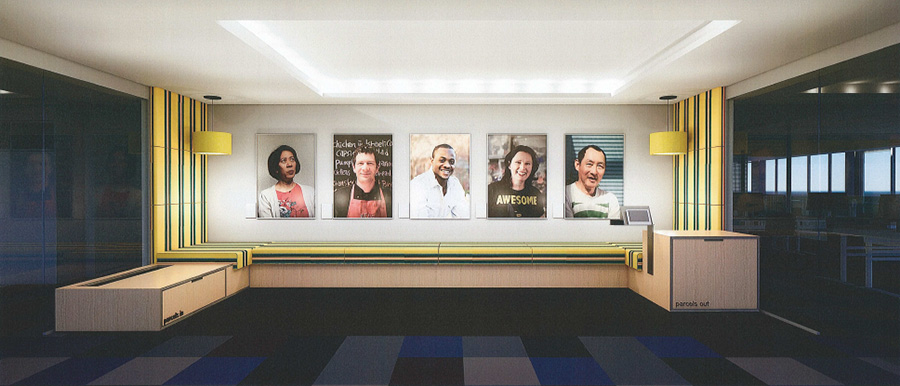 It's been five years since we completed the interior fit-out for Trade Me Wellington, time to refresh it for the changing times! Meanwhile on the mainland, work has just begun on the new Trade Me office in Christchurch located in the ANZ Centre.
Office Interior Design Changes with the Times
In 2015, our work for Trade Me Wellington earned an NZIA Architecture Award with the judges commenting that we'd responded well to 'the generally hip and contemporary brand of the clients'.
The focus at the time was a retro-cool vibe, injecting some kiwi-kitsch into the interior fit-out, which reflected the eclectic nature of the business. The project was a success but moving with the times, changes are now being made. The Level 5 reception area is being updated with a more contemporary look 'to reflect and highlight Trade Me's customers as its heroes'. The under-utilised Level 3 lobby is being repurposed into a wellness room, storage space and new coaching/training room.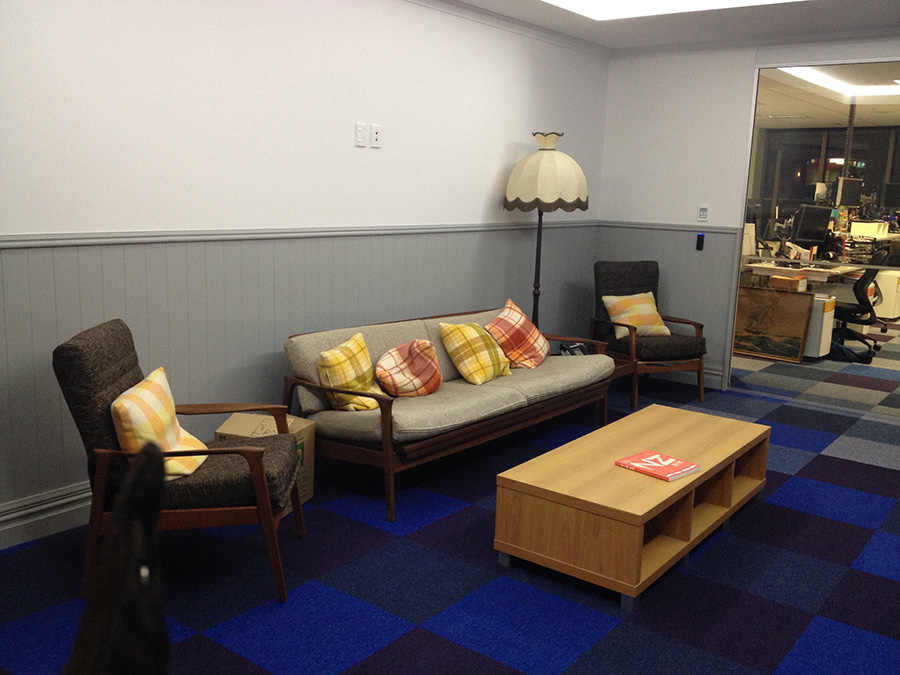 HMOA Women in Architecture
Johanna Griffith from our Christchurch studio says the new office is a big step for Trade Me's Christchurch contingent who are currently based in the Press Building. They will be moving to a much bigger space in the ANZ Centre, which is known for the enormous white tree in the atrium (imported from the UK). Working with Image Construction, the project should be completed at the end of August.
In Wellington, Stephanie Gardner and Karin Thurston are immersed in the new Trade Me scheme and say they're enjoying working with a female client on changes that support women in the workplace.
The addition of a wellness room means new mothers will have a place to go to express or feed their babies.
Trade Me Wellington's Sarah Hard says new mothers who want to keep working need a private space where they feel comfortable. Bathrooms are just not good enough. The room can can also be used by anyone needing some space or time to rest or reflect.
A growing trend in commercial fit-outs, HMOA has previously designed wellness rooms for Loyalty NZ and is currently incorporating one in the interiors for the Medical Assurance Society in Athfield Architect's PWC building on Wellington's Waterfront.