What's new at HMOA Auckland?
28/7/2022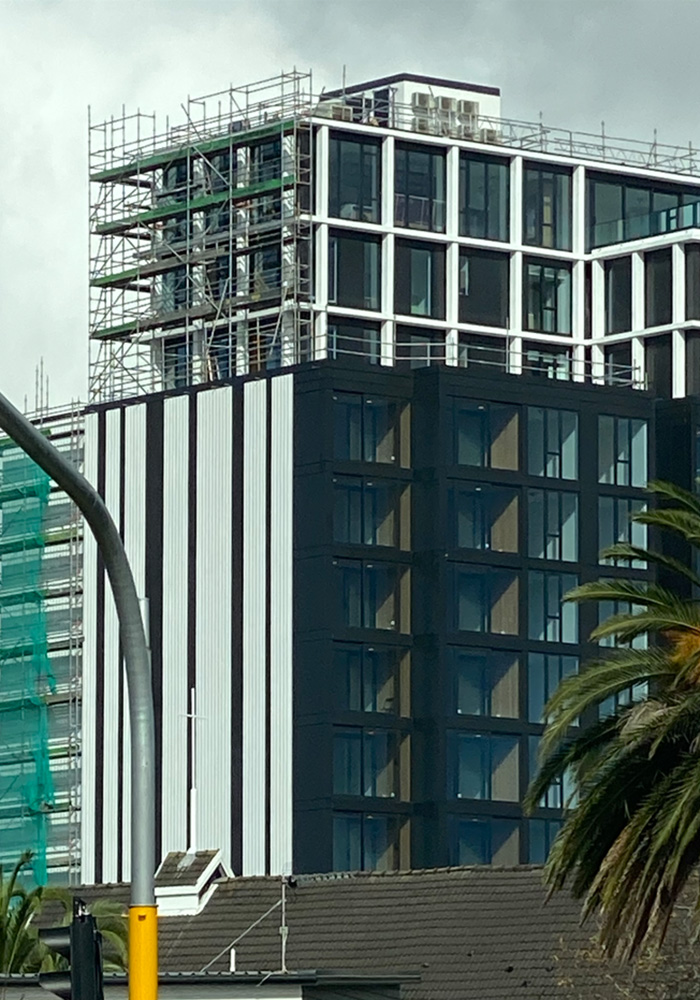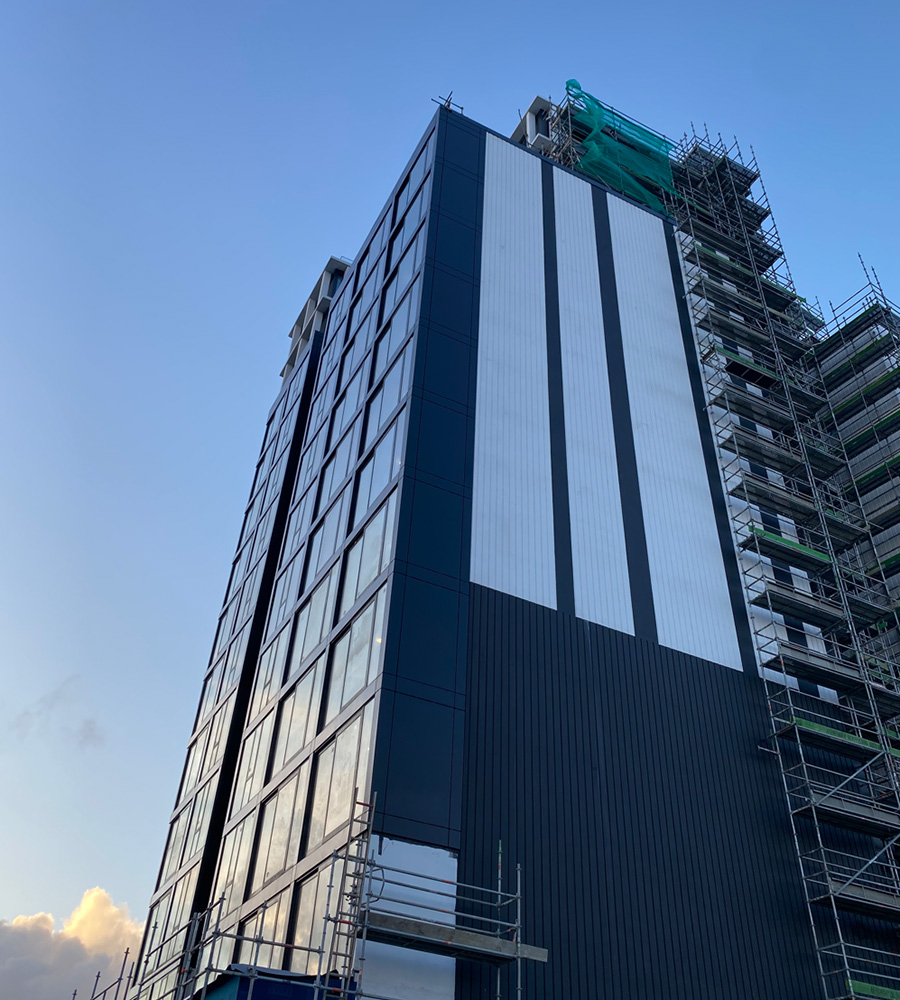 Skyscraping: Kiwibuild Apartments Almost Complete
The Auckland studio has a range of multi-unit projects underway with the fifteen-storey Buscomb Ave Apartments in Henderson the largest and most high-profile of them. Almost complete, the apartments' owners will be moving in very soon.
48 of the 67 apartments are one and two-bedroom apartments for the Kiwibuild scheme, the remainder has sold on the open market. The project recently featured on TVNZ for a story on Kiwibuild. Watch it here.
The building's façade consists of aluminium panels concealing the in-situ concrete structure that also enables the external air vents to be hidden from view.
Under Construction: Ponsonby Lifestyle
Heading closer to the CBD, construction has begun on Rose Rd Apartments.
53 one to three-bedroom apartments will be mixed-use, rental and owner-occupied, and are located on a picturesque street that connects with both Grey Lynn Park and Ponsonby Rd.
The floor of the upper-level basement car park has already been poured, and it will be a busy few months for the contractors as they aim to make significant progress by Christmas.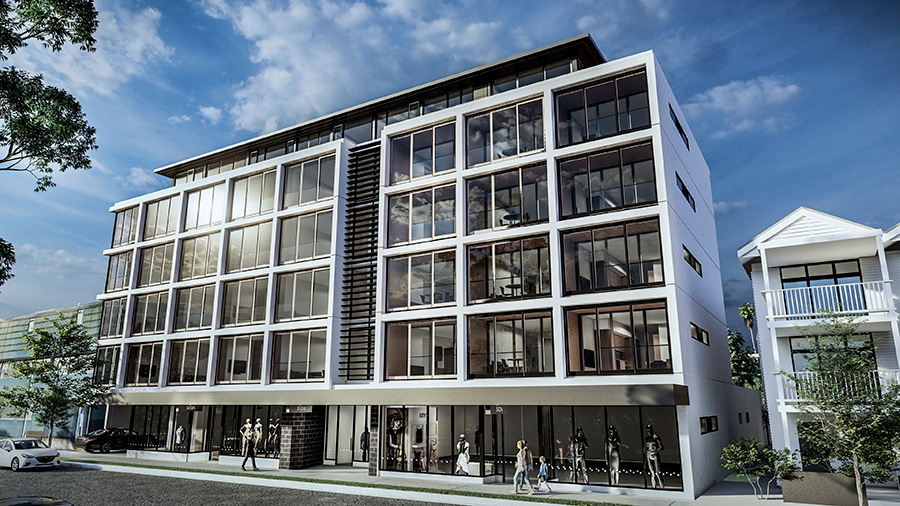 Major Makeovers: House Renovations in Westmere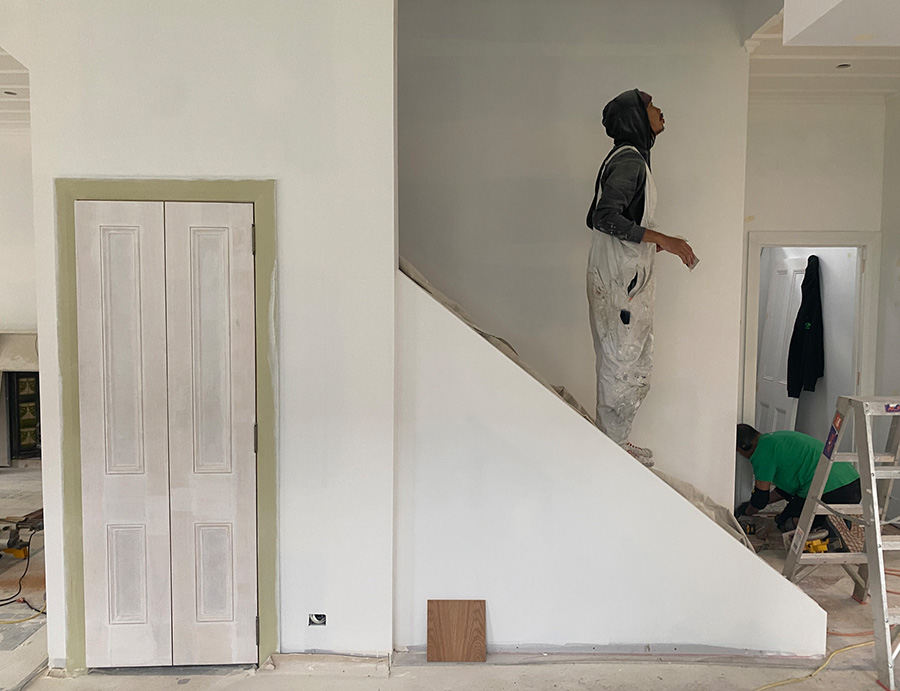 The studio has been working on two significant house renovations in the inner-west suburbs of Westmere and Cox's Bay.
Cox's Bay House has been fully renovated to the point where it's almost a completely new house. The kitchen is about to go in and painting is underway. The garage and carport are also nearing completion.
Alterations to Westmere House are now complete. These include new cedar window joinery, a new kitchen and two new bathrooms for a former state house that has already been added onto – read about this previous addition of two living areas.
These two residential projects will be professionally photographed and on the website soon.