At home by the pool – with an HMOA house on the side
12/10/2023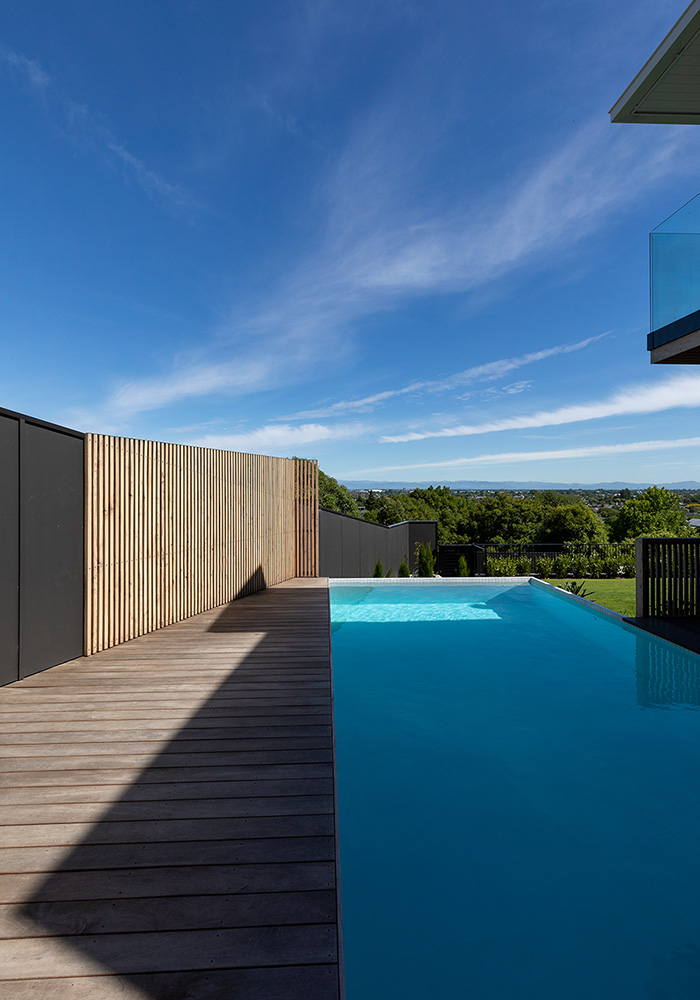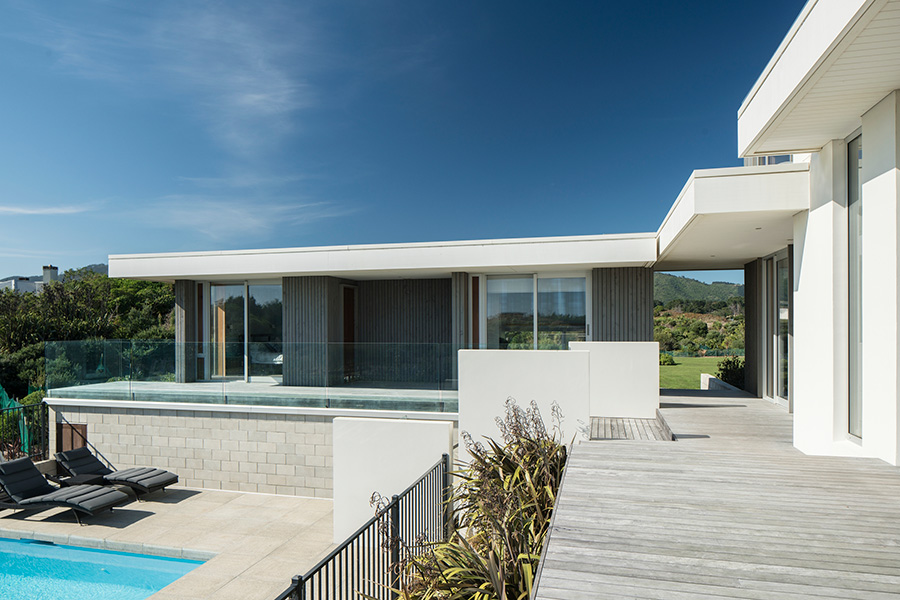 A dip into HMOA pools and their houses
Summer is coming, so we're casting an eye over some HMOA homes with pools. Starting in Christchurch with Duval O'Neill's Port Hills House and pool (left), completed just last year and taking inspiration from the original 1960s house that was demolished after the Canterbury earthquakes. Five years prior to that, Max Herriot designed Waikanae House I (above) to capture panoramic sea views towards Kapiti Island and framed vistas of the Tararua Ranges.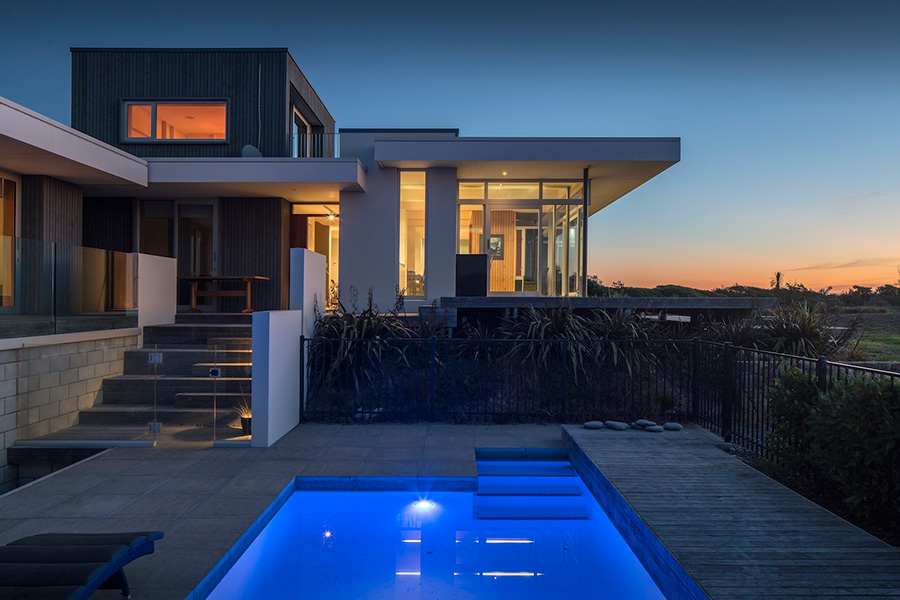 Waikanae House I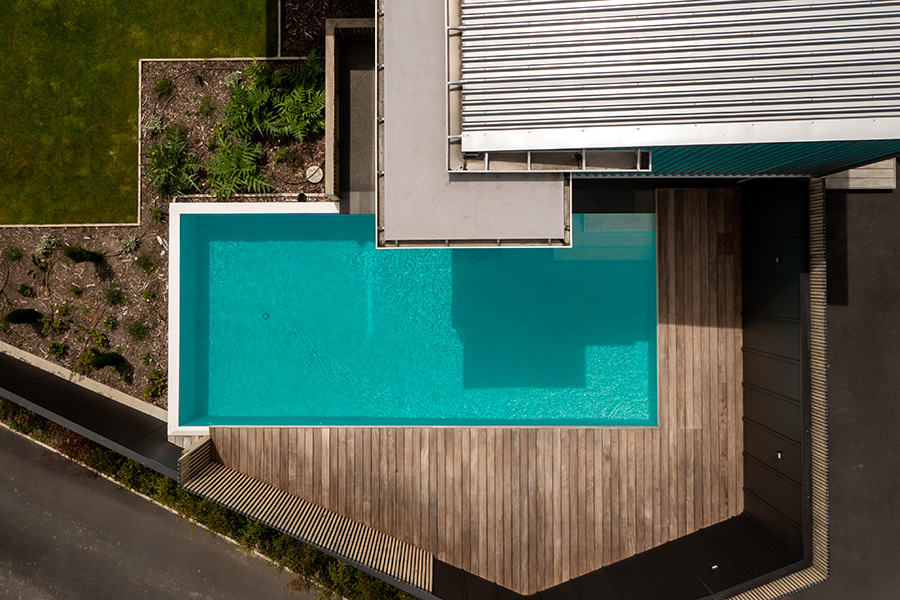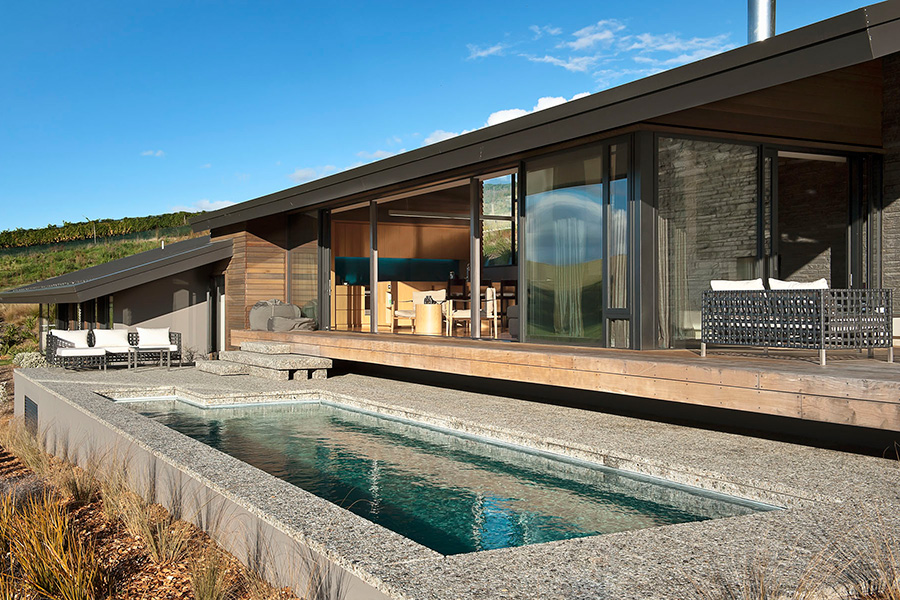 ... a successful interpretation of a 'modernist Californian pavilion' refined to suit a Central Otago context and climate—NZIA awards jury on Hawkesbury Manager's Wanaka House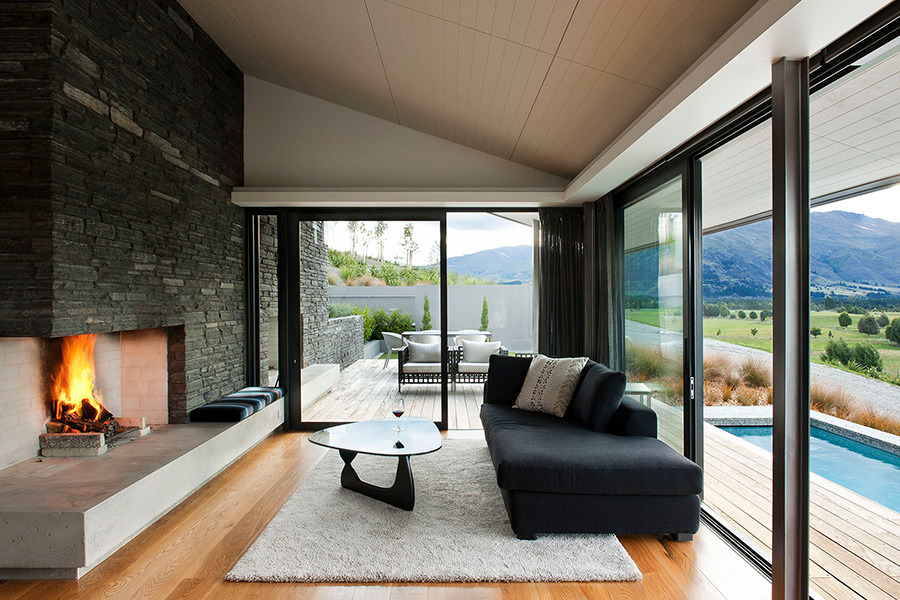 Waikanae House II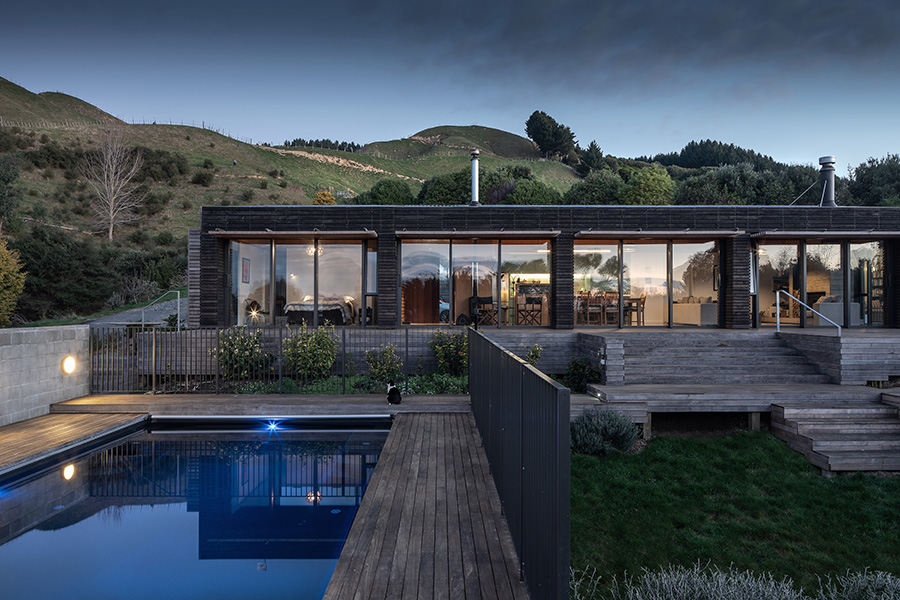 Waimarama Beach House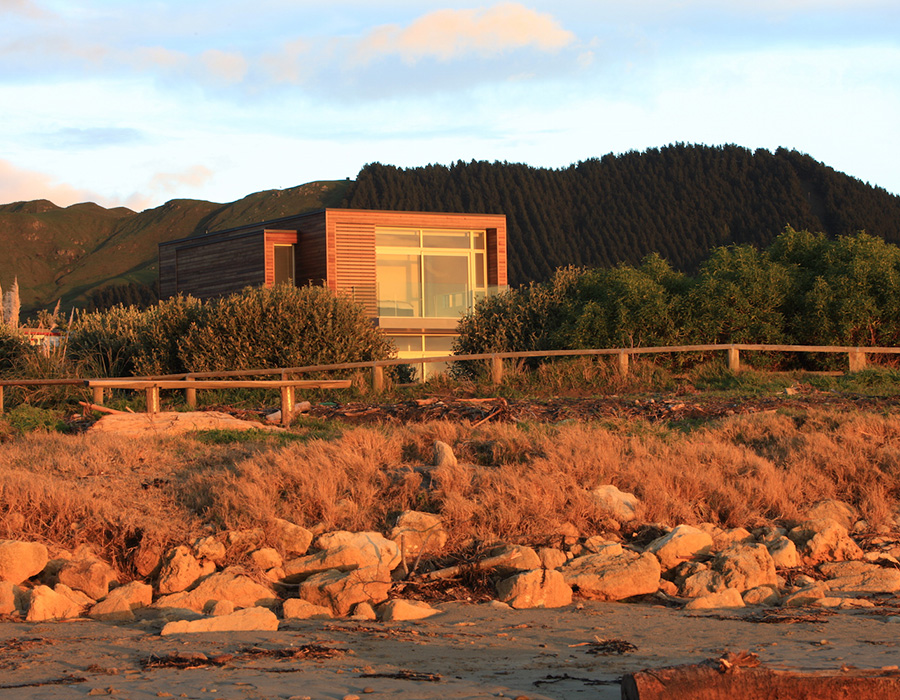 Remuera House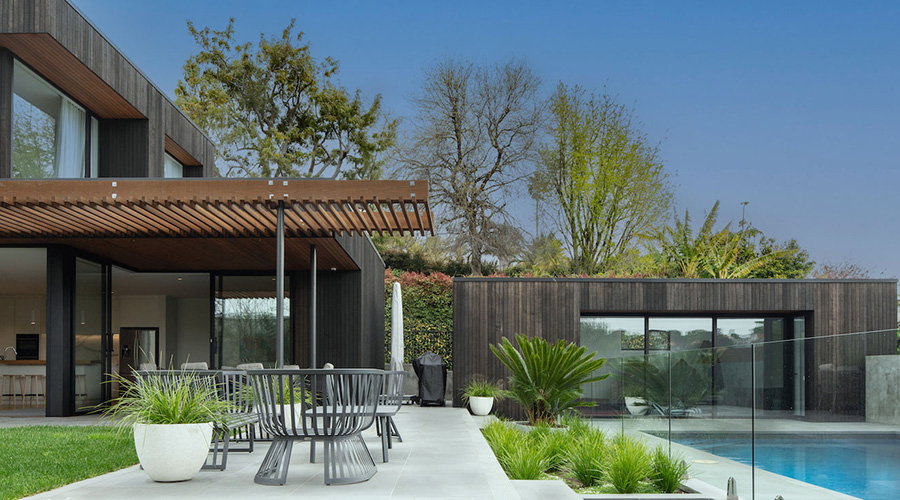 Havelock North House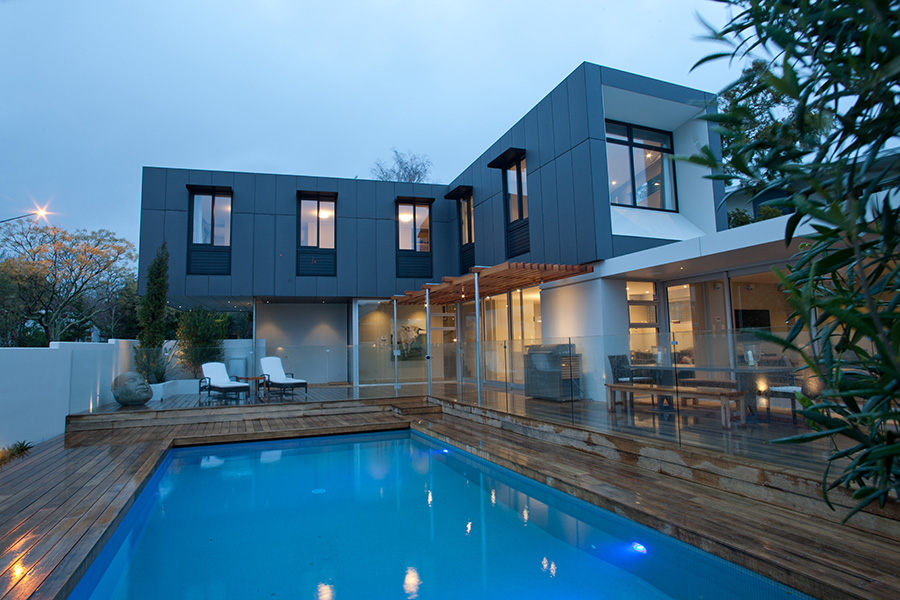 Mt Pleasant House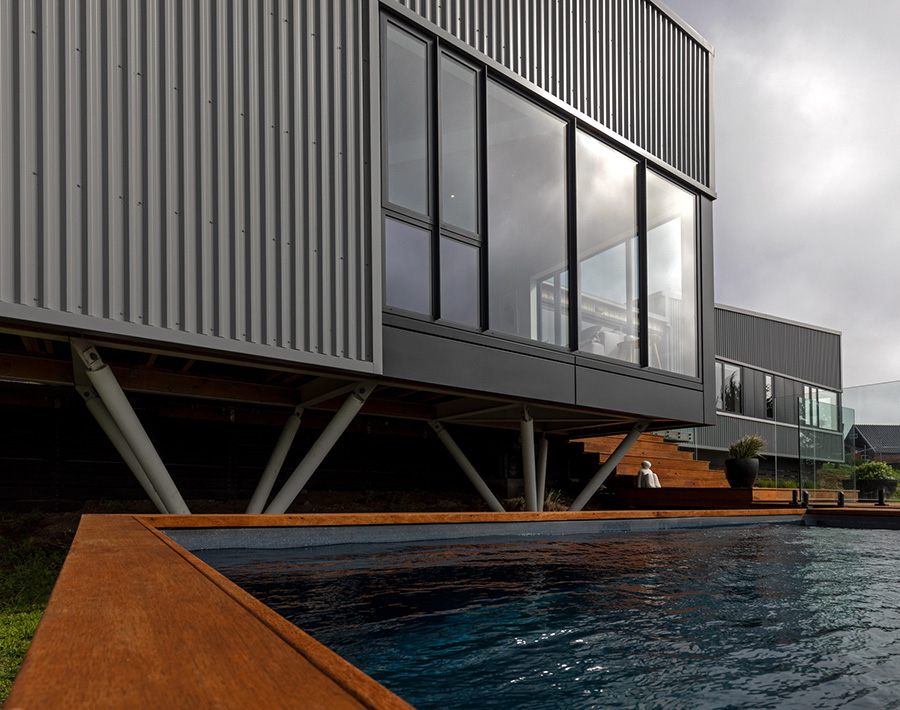 Like the two steel pavilions that comprise this hilltop house, the pool is freestanding, is also wrapped in steel and is docked alongside the lighter house forms with a connecting deck that anchors it to the landscape," Duval O'Neill on Mt Pleasant House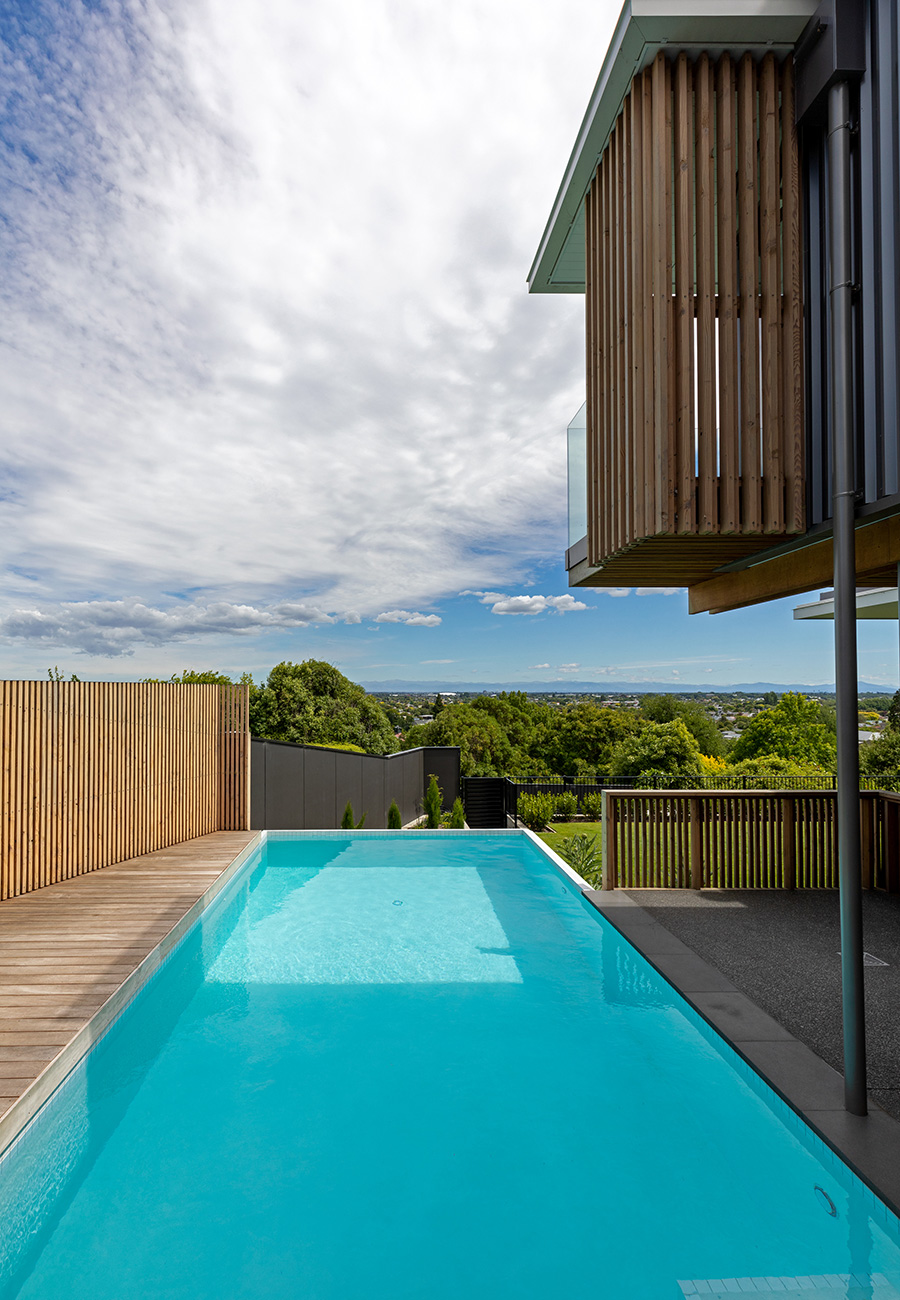 Port Hills House
Port Hills House (above, below and left) is a four-bedroom family home inspired by the clients' original 1960s house, demolished after the Canterbury earthquakes. Bedrooms are arranged as part of the metal-clad upper floor making the most of the north-western aspect and views across the city and Southern Alps. Timber screens and interior panelling made of Oregon, and recycled from the original house, add warmth and texture inside and out.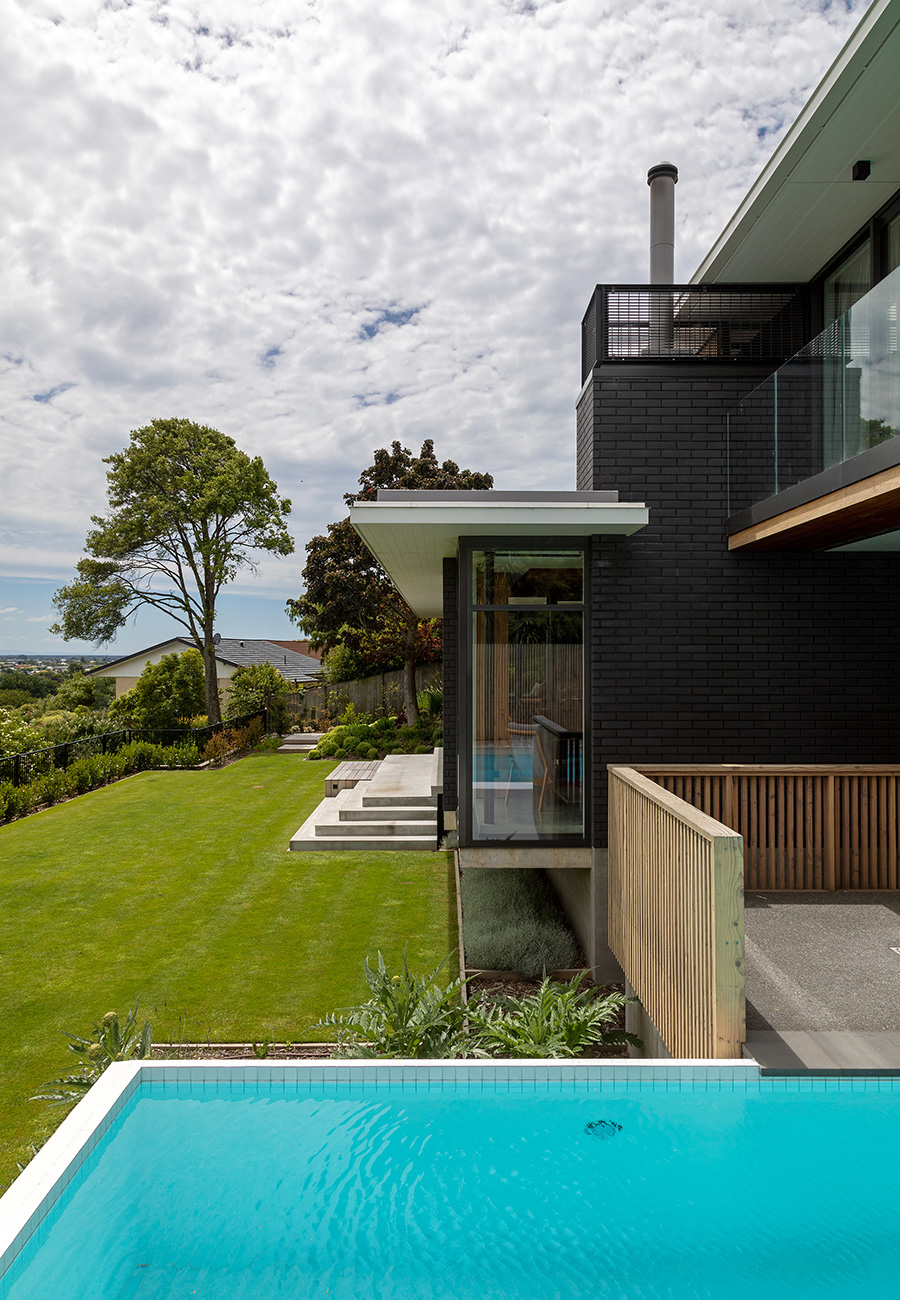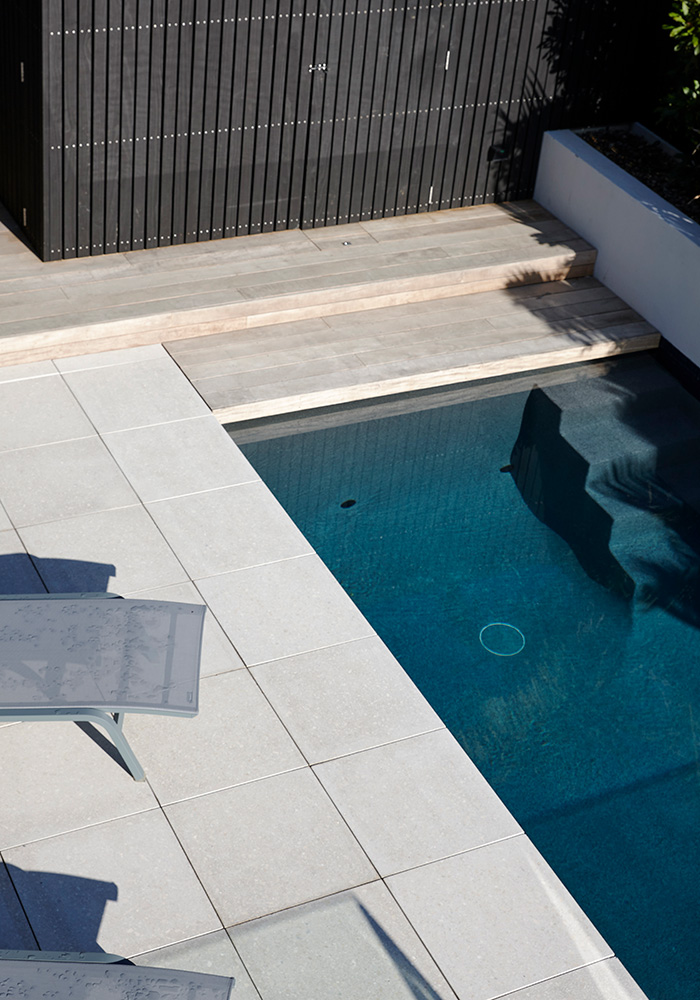 Whangārei House
On a small cliff-front section, Whangārei House (above and below) is a three-storey, three-bedroom home designed for the Northland climate with a pool and plenty of space for entertaining. The top level is predominantly for indoor and outdoor living while the second level houses the bedrooms and provides access to the pool terrace. The ground floor includes the garage, entry spaces and plenty of storage, including a wine cellar.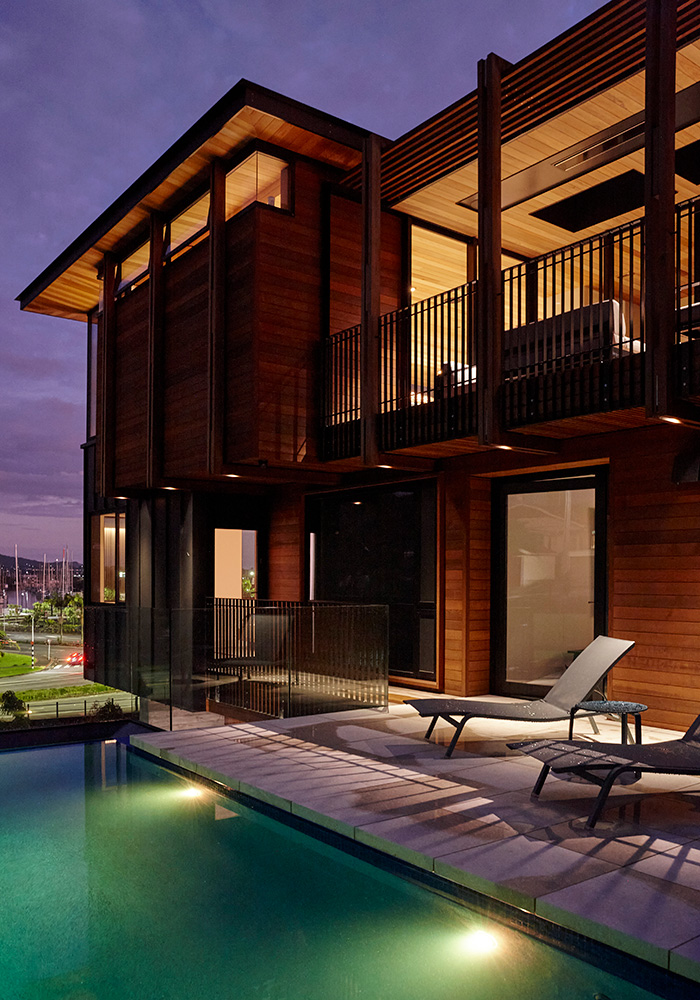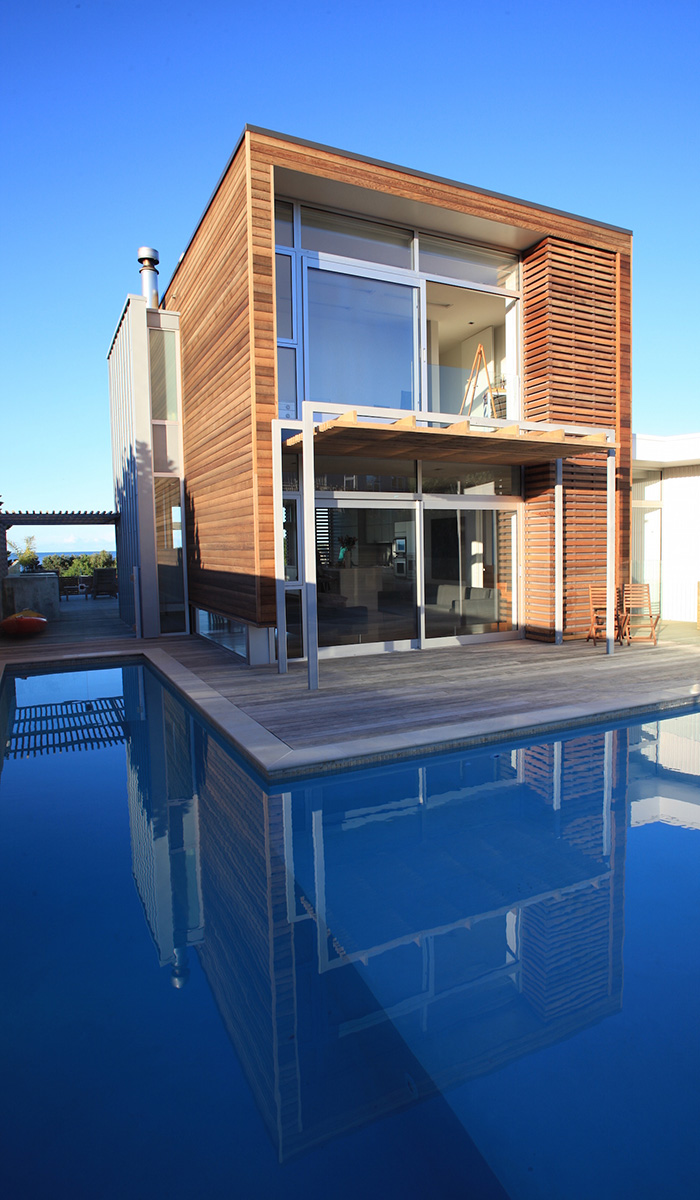 Combines a successful balance of the requirements for a family home with the more relaxed lifestyle of a bach in its beach setting," NZIA Awards Jury, 2008 on Waimarama Beach House.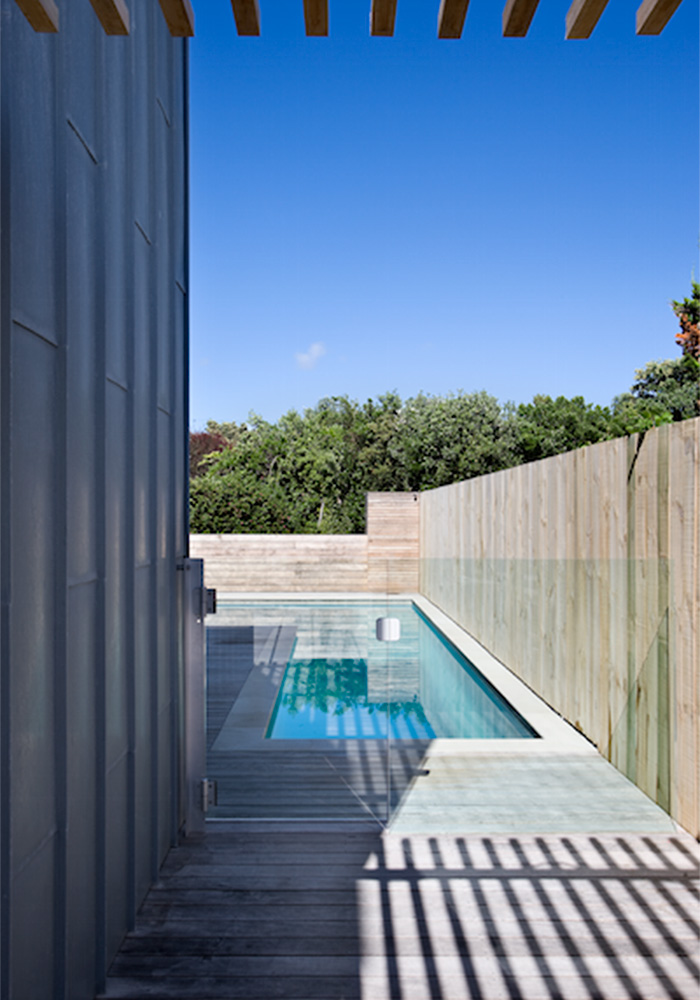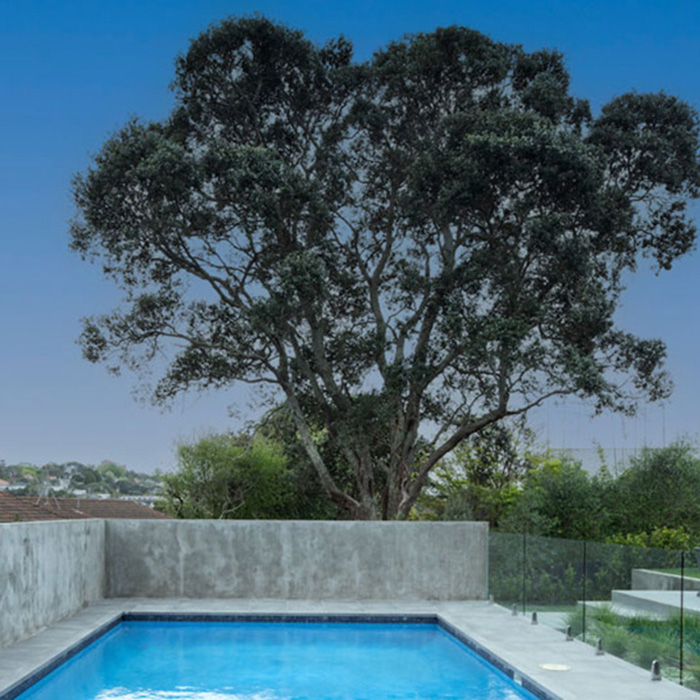 The accomplished layering and ordering of space and treatment of light and external apertures is complemented by fine but not fussy detailing to produce a very livable, urban family home," NZIA Awards Jury, 2012, on Havelock North House.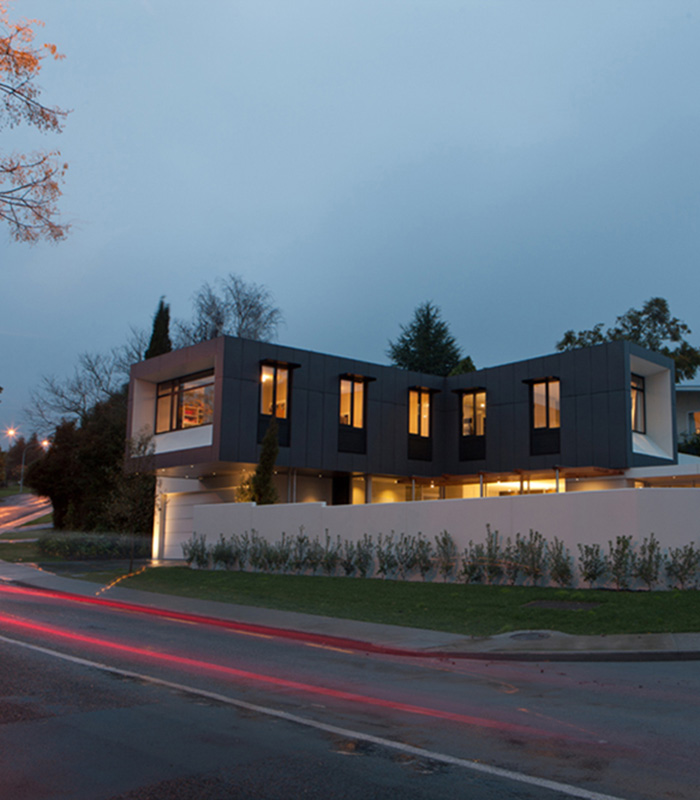 The accomplished layering and ordering of space and treatment of light and external apertures is complemented by fine but not fussy detailing to produce a very livable, urban family home," NZIA Awards Jury, 2012, on Havelock North House