Media article: HMOA's interiors for Trade Me feature in Sunday Star Times
26/6/2023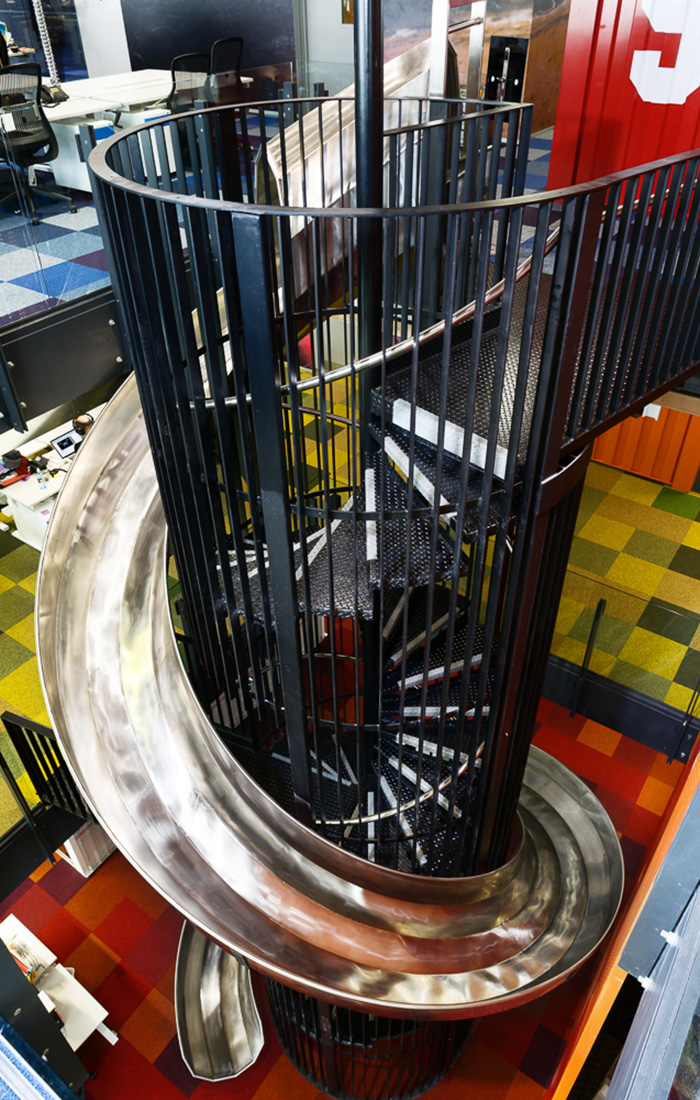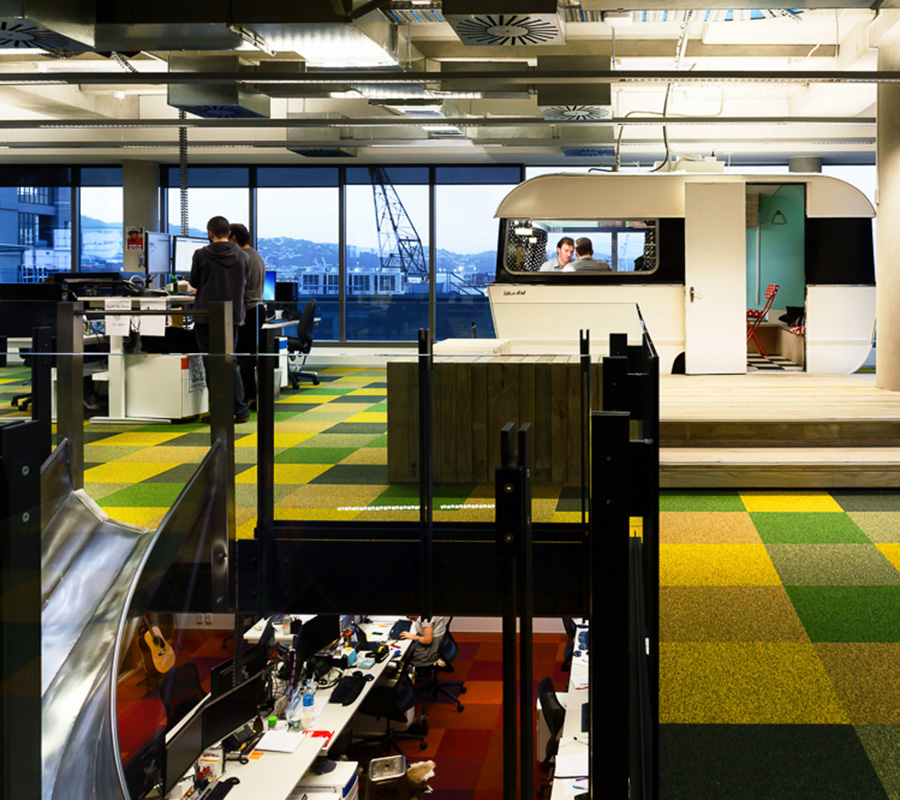 "Slides, ping pong, slippers and dogs: Is this how the other half work?"
Julie Jacobson and Kelly Dennett discuss Trade Me and other commercial interior fit-outs as people return to their offices after working from home. Here's an extract from the Stuff article, June 25, 2023
Fifth floor, 2 Market Lane, Wellington. We step out of the lift and into a nightclub; a feast of blue lights, neon, dance floor gorgeousness. Except it's not a nightclub, it's Trade Me's HQ.
Trade Me's offices – or "collaboration destinations", as they say in entrepreneurial circles – are legendary, not just for their layout and decor (more on that later), but for all manner of kick-ass perks.
The Wellington site – there are also offices in Auckland and Christchurch – was designed by Herriot Melluish O'Neill​ Architects, whose aim was 'to imbue a sense of 'Kiwi' into the interior fit-out and reflect the eclectic nature of the business'.
It certainly does that, at every turn. Each of the three floors has a different colour scheme. Feature walls are reminiscent of the 60s with bold stripes and swirls, a mid-century caravan has been refurbished and is now a meeting room, the "backyard" room sports artificial grass, half of a Fiat 500 masquerades as an intimate conversation pit and the spiral slides between floors are a reminder that it's not just little kids who enjoy a bit of playground fun.
"People say we have the coolest work space, but it's really about the people who work here. It's about creating an environment where we can be ourselves, feel relaxed and do the best work."